Medical Negligence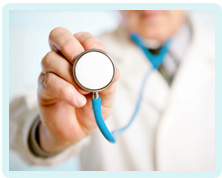 My Fracture Was Not Diagnosed
If your fracture was not diagnosed and treated, causing you to suffer complications later down the line, you could be entitled to pursue a claim for compensation. Contact us today to find out more.
Diagnosing a fracture
When someone seeks medical attention for a suspected fracture, he/she should be sent for an x-ray to verify whether or not the bone has broken. Radiographers are responsible for carrying out x-rays and interpreting the results. Fractures are a common injury and a competent radiographer should be able to spot the injury on the x-ray image.
If a fracture can be seen on the x-ray image, a suitable course of treatment must be decided upon. In most cases treatment will involve setting the limb in a plaster cast. However, this is not suitable for all fractures and in some cases the bone will be left to heal of its own accord. In very severe fractures, surgery may be required.
Failure to diagnose a fracture
Unfortunately there are occasions when a fracture is not diagnosed. This may happen because medical professionals immediately decide that a patient has not suffered a fracture and so do not bother to send him/her for an x-ray. Alternatively, it may be that a patient has an x-ray but the radiographer does not identify the fracture while assessing the image.
Failure to treat a fracture
There are also times when a fracture is intentionally left untreated, when in actual fact medical practitioners should have applied a plaster cast or performed surgery. Such a mistake can lead to complications such as the malunion of a bone.
Claiming compensation for a missed fracture
If your fracture was not diagnosed, or it was wrongly left untreated, you could be entitled to pursue a claim for compensation. This will normally apply if the medical mistake caused you to suffer unnecessary problems such as the malunion of the bone, the need to re-break the bone and the need for surgery, all of which could have been avoided with proper medical care.
If you have been affected by complications such as those described above, please get in touch with us to discuss your options. If we believe you have been the innocent victim of medical negligence, we will help you pursue a claim for compensation. This compensation will provide redress for the pain, suffering and inconvenience you have been caused, and will recover any financial losses you have incurred.
Bookmark This Article?
Can We Help You With A Medical Negligence Enquiry?
Early legal assistance can be vital so please contact us if you would like to discuss your situation. Please call us free on 0800 234 3300 or complete our Online Enquiry Form.

---