Medical Negligence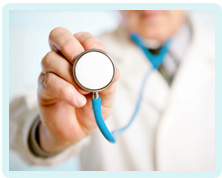 Missed Tendon Finger Injury
If your finger injury was missed by medical professionals, causing you long-term dysfunction, you need to talk to a lawyer about the options available to you. You could be eligible to claim compensation for the life-changing injuries you have suffered.
Finger tendon injury
Tendons connect muscles to bones. They enable bones across the body to enjoy a range of movement. There are two groups of tendons in the hand which affect the fingers. These are:
Extensor tendons, which enable humans to straighten their fingers and thumbs
Flexor tendons, which enable human to flex their fingers and thumbs
The tendons can become injured in a number of ways, with falls, cuts, sports injuries, crushing accidents and arthritis all being common causes of tendon finger damage.
If the tendon becomes inflamed, it may not be necessary to perform surgery. Instead the injury will heal with conservative treatment such as wearing a splint and physiotherapy. But if the tendon has torn, ruptured or been cut, a surgical repair will be required.
Finger tendon surgery
Extensor tendon repairs can often be carried out under local anaesthetic as the procedure is relatively simple. On the other hand, flexor tendon repairs are more complex and will normally require a general anaesthetic or regional anaesthetic.
The patient will require a period of rehabilitation after the procedure, with physiotherapy and rest both important to the recovery process. However, full function may not be entirely regained and there may be some residual weakness or stiffness.
Delayed surgery
The outcome will be much better is there is not a delay in carrying out a repair. If surgery is not performed soon after the injury is sustained, the tendon can shrivel and become stuck to the surrounding tissue. This will make the repair much more difficult and the results will not be as effective.
It is therefore important that the finger tendon injury is diagnosed quickly and a repair arranged within a reasonable amount of time. Sadly medical practitioners do not always achieve this standard of care – normally because the injury is not initially diagnosed. Consequently a more complex repair is needed and function may not be regained.
Speak to a solicitor
If doctors fail to identify a tendon injury and this leads to a poor outcome, a patient should speak to a solicitor about their options. If substandard medical care has caused the permanent loss of function, there could be grounds for a medical negligence compensation claim.
For more information about claiming compensation for a missed finger injury, please get in touch with us today.
Can We Help You With A Medical Negligence Enquiry?
Early legal assistance can be vital so please contact us if you would like to discuss your situation. Please call us free on 0800 234 3300 (or from a mobile 01275 334030) or complete our Online Enquiry Form.

Bookmark This Article?
---