Medical Negligence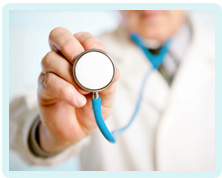 Medical Negligence Placenta Previa UK
If you have placenta praevia (sometimes spelt placenta previa) during your pregnancy, it is important for doctors to manage the complication appropriately, or problems may arise. If there is a failure to do so, there will be grounds for a medical negligence claim.
What is placenta praevia?
During the course of a pregnancy, the placenta will move further up the womb away from the cervix. This ensures that it is not covering the cervical opening, through which the baby will be delivered. An ultrasound scan at 18-21 weeks will be performed to check the placenta has stretched upwards, as it is supposed to. In a small number of cases, this will not have happened and the placenta will still be lying low in the womb.
If a placenta is too low, a patient must undergo an extra scan at around 32 weeks. Many will found that the complication has rectified itself and the placenta has moved to the upper part of the womb. Some women, however, will continue to have a low lying placenta, even in the later stages of pregnancy. This is known as placenta praevia.
How should placenta praevia be managed?
When placenta praevia is diagnosed, the correct course of medical action must be taken. This is because a low lying placenta can be dangerous to both mother and baby. The mother is far likely to suffer heavy bleeding, while the placenta will block the cervix and prevent a safe vaginal delivery. Because of these risks, medical professionals should:-
1. Admit a patient to hospital during the later stages of pregnancy, just in case she suffers heavy bleeding;
2. Arrange a caesarean section, rather than a vaginal delivery.
Claiming compensation for placenta praevia
If medical professionals fail to manage placenta praevia appropriately and this causes either mother or baby harm, the standard of care will be considered unacceptable. Consequently there will be grounds for a medical negligence claim.
Placenta praevia claims commonly occur because medical practitioners:-
Failed to diagnose placenta praevia during routine scans;
Failed to monitor and treat a patient for heavy bleeding;
Failed to perform a caesarean section, despite the risks of proceeding with a vaginal delivery.
Talk to a solicitor today
If you or your baby has been harmed due to negligently managed placenta praevia, you need to speak to a solicitor about the care you received. If the standard of care is considered to be negligent, and this caused you unnecessary suffering, you will be entitled to compensation.
Bookmark This Article?
Can We Help You With A Medical Negligence Enquiry?
Early legal assistance can be vital so please contact us if you would like to discuss your situation. Please call us free on 0800 234 3300 (or from a mobile 01275 334030) or complete our Online Enquiry Form.

---