Medical Negligence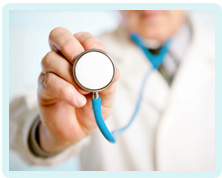 Medical Negligence Claims How Much?
How much will you get for a medical negligence claim? In this article we explore medical negligence compensation in more detail.
How much money will I get for a medical negligence claim?
If your medical negligence claim is successful, you will receive financial compensation. Exactly how much you will get depends entirely on your claim, and more specifically, upon the extent of physical, emotional and financial damage you have incurred.
General damages
The amount given for your physical and emotional pain and suffering is called your general damages.
There are set guidelines for general damages, as set out by the judiciary. Therefore it will be possible to predict approximately how much you will receive in general damages. For example, the general damages for a missed third degree tear which leads to anal incontinence (but which is being treated conservatively) will be in the region of £45,000 to £50,000.
Your solicitor will ask a barrister who specialises in medical negligence claims to offer an opinion as to a suitable amount of general damages.
Special damages
The amount given for your financial suffering is called special damages. These are not dictated by legal guidelines, but rather by the amount of money you have lost because of the negligence.
It may also be possible to recover money that your loved ones have lost as a result of the negligence. For instance, if they have driven you to medical appointments or purchased specialist equipment on your behalf.
Special damages incorporate a loss of earnings, both past and future. Again, if your loved ones have lost earnings because they have been visiting you in hospital or caring for you, it may be possible to recover this loss.
Your solicitor will calculate the amount you have lost in a document called a Schedule of Special Damages. This sum will be added to your general damages to create a comprehensive compensation settlement.
Negotiating with the other side
It may be necessary to negotiate your settlement with the other side, but your solicitor will make sure that you receive an amount that truly reflects the damage you have endured.
Expert legal advice
To talk to a medical negligence solicitor about claiming compensation for medical negligence in England or Wales, please do not hesitate to get in touch with us at Glynns Solicitors. We specialise in medical negligence claims and will be able to help you further.
Can We Help You With A Medical Negligence Enquiry?
Early legal assistance can be vital so please contact us if you would like to discuss your situation. Please call us free on 0800 234 3300 (or from a mobile 01275 334030) or complete our Online Enquiry Form.

Bookmark This Article?
---