Medical Negligence Claim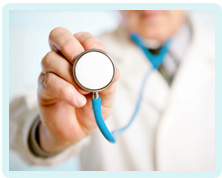 How To Avoid Becoming A Medical Negligence Claim Victim
If you are shortly going to hospital for a surgical procedure, is there any action that you can take to minimise the chance of you becoming the victim of medical negligence?
This article explores some preventative measures that you can use to minimise the prospects of you becoming the victim of medical negligence.
Research
The internet is now an amazing research tool. However, the important point to remember is that a lot of the information on the internet is not moderated. Some people post opinions and views that might have no scientific evidence supporting them. If you are carrying out research on any aspect of your treatment you must review several websites (preferably medical related ones) to gain a wider view of your research. If you only visit one website you might be unfortunate and read a review from one person who has had a horrific experience, or is providing an opinion which is simply incorrect. Reviewing several opinions and websites will provide you with a much broader view.
Once you have decided to do some research, what should you research?
The Nature Of Your Treatment
The first stage is to find out more information about the surgical procedure that is going to be performed. Look for more information about your type of procedure so you know what the potential complications might be. You should make notes about these so that you can discuss them with the surgeon who will be carrying out your operation.
The Hospital Or NHS Treatment Centre
The next step is to review the hospital or NHS Treatment Centre that will be carrying out the treatment. Do they have a good reputation? Have there been any very recent stories about the hospital that might cause you some concern? Note down any points so that you can raise these with the hospital or treatment centre.
The Surgeon
If you know who will be carrying out the operation you can also research the surgeon. You must always remember that every surgeon will make mistakes so you must balance anything you find about them online. You should again make notes so you can raise any points with the surgeon.
When In Hospital
Once you are in hospital and waiting for the operation now is the time to raise all of your questions with the surgeon when he comes to discuss the procedure with you. You should also ask his opinion on the likely prospects of success of your operation or procedure and whether there are any alternative treatment methods available. You can then make your final informed decision about whether you wish to proceed with the operation.
Conclusion
There are thousands of operations carried out every year. The important point to bear in mind is that the vast majority of these proceed smoothly and without any complications. However, these are generally not reported online or in the newspapers so you rarely hear about them. You will usually only hear in detail about operations or surgical procedures that have gone terribly wrong leading to huge medical negligence claims. You have to bear this in mind when you are carrying out your research and deciding whether to go ahead with your surgery.

Bookmark This Article?
Can We Help You With A Medical Negligence Claim?
Early legal assistance can be vital so please contact us if you would like to discuss your surgery. Please call us free on 0800 234 3300 (or from a mobile 01275 334030) or complete our Online Enquiry Form.

---