Medical Negligence Claims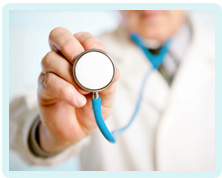 What Happens When You Contact A Medical Negligence Solicitor?
If you believe that you have suffered at the hands of a medical professional, what will happen if you ask a solicitor to help you?
This medical negligence claims process guide explains what you will need to provide a solicitor with to allow him to assess your case, the funding issues and what happens next.
Initial Contact
You will make contact with a solicitor initially over the telephone, by completing an enquiry form on their website or by making a visit to their offices. However contact is first made, they will need some basic information from you. You should obtain as much of this information as possible, but if you cannot obtain it all you should still make contact with the solicitor as the solicitor might be able to help you to obtain any missing evidence.
Initially you will need to provide:
Your personal details
The details of your claim (what went wrong, failure to diagnose etc)
The name (s) of the treating medical team
The dates of any treatment (or lack of it)
Why you believe you might be able to make a medical negligence claim
Details of your income and assets to assess the funding options available to you
What Next?
Once you have made initial contact the solicitor may be able to provide you with their initial opinion on the merits of your case, but be warned that medical negligence claims are often not as straightforward as other negligence claims so they might not immediately be able to provide you with their opinion.
They may need to see your medical records before providing you with advice and you might be asked to provide a signed form of authority for your records to be released. This is perfectly normal in any medical negligence claim as the medical records often provide vital and valuable evidence to support your claim.
If they still cannot assess your claim, a medical report can be obtained to provide an opinion as to whether you have a good claim for medical negligence.
Your solicitor will tell you whether they can take your medical negligence claim on and will advise you of the funding options available.
Funding
There are a variety of funding methods available for medical negligence claims, including:
Public funding (if you qualify financially)
Legal Expense Insurance
Conditional Fee Agreement (CFA - "no win, no fee")
Private funding – you might be able to pay in instalments
Legal Expense Insurance
You might have the benefit of your legal costs being covered by a policy of insurance, known as a legal expense insurance policy. This might be included as part of your home insurance policy. Your solicitor will ask for details of these policies to see if you have any cover.
Conditional Fee Agreement (CFA)
Your solicitor might be able to act under a CFA, often referred to as a No Win, No Fee agreement. Usually your solicitor will take out an insurance policy to protect you against the other sides' costs should you lose your case.
Your solicitor will explore all funding options with you so that you can decide whether to proceed with a claim.
Summary
It is now relatively easy to find a solicitor specialising in medical negligence claims and to ask for an initial assessment of the merits of your claim. There are also far more funding options available now which might allow you to proceed with your case.
Bookmark This Article?
Can We Help You?
Early legal assistance can be vital so please contact us if you would like to discuss your surgery. Please call us free on 0800 234 3300 (or from a mobile 01275 334030) or complete our Online Enquiry Form.

---