Medical Negligence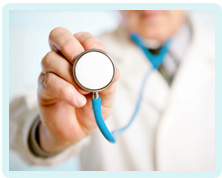 Medical Mismanagement of Kidney Disease
If you have been diagnosed with chronic kidney disease (CKD), it is important that doctors manage your condition in an appropriate manner, as this will slow the progression of the disease. If there is a failure to do so and you suffer unnecessary complications, there could be grounds for a compensation claim.
Medical management of kidney disease
Chronic kidney disease is when the kidneys permanently lose function. There is no cure for the condition, but with the correct medical management, the rapid deterioration of the kidneys can be prevented.
To slow the progression of the disease, your doctors must advise you upon the following factors:
1. Lifestyle
Kidney disease can be instigated by your lifestyle, particularly if you smoke, drink excessively and do not exercise. Therefore if you are diagnosed with CKD, you should be advised about making certain lifestyle changes. This will include doing regular exercise, eating a low-fat diet and moderating alcohol consumption.
Some foods may also be harmful to your kidneys and so should be avoided. For example, foods that are high in potassium.
2. Medication
Controlling your blood pressure is vitally important when you have CKD and you may need blood pressure medication. You may also require other drugs such as Vitamin D supplements and statins or aspirin to 'thin' the blood. Your doctor should perform a number of tests to check whether you need these.
Furthermore, your GP should carefully check your current prescriptions (and any that are made in the future) as some medication will be harmful to those with CKD. This includes non-steroidal anti-inflammatory drugs.
3. Regular checks
When you have CKD you should undergo regular health checks. This is to determine whether your kidney disease is deteriorating, and to see whether your condition is causing any other health complications such as cardiovascular disease. If any problems are detected, treatment should be given accordingly.
4. Further treatment
As your condition progresses it may be necessary to tweak your treatment plan – for example, prescribe a higher dose of blood pressure medication. Alternatively your condition may have advanced another stage, meaning you require more extensive treatment.
Mismanaged kidney disease
If your GP or renal team fail to do any of these things, the level of care will be considered substandard. If this has caused you to suffer preventable complications, there could be grounds for a compensation claim. This will ordinarily apply if doctors:-
Failed to administer preventative medication;
Prescribed a medication harmful to the kidneys;
Failed to carry out routine tests;
Failed to review a patient's test results and amend treatment accordingly;
Failed to refer a patient to a specialist for further treatment.
Speak to a solicitor about your kidney disease today
If you believe you have been harmed because of poor kidney care, get in touch with a medical negligence solicitor today to discuss the treatment you have received.
Bookmark This Article?
Can We Help You With A Medical Negligence Enquiry?
Early legal assistance can be vital so please contact us if you would like to discuss your situation. Please call us free on 0800 234 3300 (or from a mobile 01275 334030) or complete our Online Enquiry Form.

---