Medical Negligence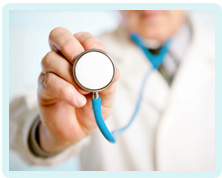 Medical Negligence Claims - Everything You Need To Know
In this article we explore everything you need to know about medical negligence claims. If you have any further questions, please do not hesitate to get in touch.
What is medical negligence?
Medical negligence is now known as clinical negligence in the UK. In America it is called medical malpractice. Nevertheless, many people in the UK still refer to it as medical negligence, and so that is how it shall be described in this article.
Medical negligence is when a medical practitioner or medical organisation breaches their duty of care towards a patient, causing them to suffer unnecessary harm.
Every medical practitioner owes their patients a duty of care. This is a legal obligation that states every doctor, nurse or dentist (etc.) must provide an acceptable standard of care, so far as is reasonably practicable. If the standard of care provided falls below an acceptable standard, as judged by a reasonable body of medical men, this duty of care will have been breached.
When a duty of care is breached, it may or may not affect the patient. If it does indeed cause the patient to suffer injury – be it physical and/or psychological – there will be a case of medical negligence.
To summarise, there will be an incidence of medical negligence if:-
A medical practitioner/organisation breaches their duty of care towards a patient
This breach causes a patient to suffer harm
What is a medical negligence claim?
A medical negligence claim is available to those who have been the innocent victims of medical negligence. It is a type of civil litigation claim and there to ensure victims of medical error get the justice they deserve.
Although pursuing a legal claim cannot undo the injuries that have been sustained by the patient and their loved ones, it is hoped that a medical negligence claim will achieve the following:-
1. Provide some form of redress
Making a claim will not turn back the clock and reverse the harm you have endured. However, many people say that it helps them achieve a sense of justice. In some cases the NHS organisation may provide an apology, although sadly this is not a common occurrence. Even without an apology, Claimants often state that taking action against those responsible has a cathartic effect.
2. Put you back in the financial position you were in before the negligence happened
The compensation you are awarded includes the total amount of money you have lost because of the medical negligence. This covers a range of losses, from travelling costs to the loss of past and future earnings. If you are making a claim on behalf of a deceased relative, you will be awarded a sum that reflects your financial dependency on that person. This will provide considerable financial support, ensuring you are not left out of pocket because of medical mistakes.
3. Improve standard of care
Lastly, pursuing a medical negligence claim can help to improve standards of care within the health organisation you are suing. This will promote good practice and will reduce the possibility of other patients suffering the same fate.
Who can make a medical negligence claim?
You can make a medical negligence claim if you have been wrongfully injured because of substandard medical care. In order for your claim to be successful, you must be able to prove two things:
1. Breach of duty
Breach of duty is judged according to a reasonable body of medical men. For example, if you are making a claim for a prescription error, a general practice expert must be asked to say whether a reasonable GP would have made the same error. If the answer is no, a reasonable GP would not have made such a mistake, it will be possible to prove a breach of duty.
2. Causation
Secondly, this breach of duty must have actually caused a patient to suffer injury. For example, if a prescription error causes a patient to develop health complications that would not have occurred with a correct prescription, the GP's mistakes will have caused the patient harm. It will therefore be possible to establish causation.
Can I make a medical negligence claim?
It is not always obvious whether or not you have the grounds for a medical negligence compensation claim. To find out, you need to contact a solicitor who specialises in medical negligence claims.
When you contact a solicitor to talk about making a claim, you will be asked about the details of the care you received, the injuries you suffered, and the way in which this has affected your life. This will include the way in which you have been physically and financially harmed.
After taking a brief chronology of events and a description of the damage you have incurred, the solicitor will consider your case before advising you on the options available. These options usually involve one of the following:
You may be told that you do not have the grounds for a claim, in which case you will not be able to pursue litigation any further.
You may be told that you do have the basis for a claim, but it does not meet the firm's criteria, in which case you may be advised to seek legal help elsewhere.
Or you may be told that you are eligible to pursue a claim, in which case you will be asked if you would like to proceed with the claims process.
Medical negligence solicitors
When seeking legal advice, it is vitally important that you choose a firm that specialises in clinical negligence (medical negligence) claims. This is because medical negligence is a complicated area of the law. Cases must be handled by someone who is experienced in this field, or the claim may not be run properly. This may result in you losing your claim, or it may be under-settled, meaning you do not get the total amount of compensation you deserve.
You will be able to tell whether or not a firm specialises in medical negligence by the accreditation they have been awarded. For instance, if a firm has Law Society Clinical Negligence Accreditation, you can rest assured that they have proven expertise in clinical negligence claims.
Before making contact, you should also check that a firm offers a free initial consultation. This will give you the chance to talk to a solicitor free of charge, allowing you to seek professional advice without having to pay. It will also give you the opportunity to get a feel for the firm and the solicitor, something which is very important as claims can take a number of years to complete; you must be able to work with your solicitor and have confidence in their abilities.
Are there any time limits?
If you suspect you are eligible to make a medical negligence claim, you must not delay in speaking to a specialist clinical negligence lawyer. This is because medical negligence claims are governed by strict time limits.
If you miss the deadline to make a claim, you will not be able to pursue your case, even if you have very strong grounds for a claim. Even if you contact a lawyer a few months before the date of limitation, there may not be enough time left, and the firm will not be able to take your case on.
Under the Act of Limitation, clinical negligence claims must be made within three years of the negligent event. Thus if you sustained a perforated bowel during surgery and the injury was not recognised and repaired, you will have three years to make a claim starting from the date the operation was performed. The day that the three year deadline expires is called the date of limitation.
While three years may sound like a considerable amount of time, it can take a number of years to settle a medical negligence claim. Indeed, it can take up to six months to obtain a Claimant's medical records, and another six months to secure a medical expert's report. A solicitor needs as much time as possible to complete the process, which is why it is so essential to seek early legal advice.
There are some instances in which the three year rule differs. These are:
Lacking mental capacity – if the victim lacks mental capacity, there will not be any time limits
Under the age of 18 – if the victim was under the age of 18 when the negligent incident happened, he/she will have until their 21st birthday to bring a claim – i.e. the three year time limit begins on their 18th birthday.
Later date of knowledge – if the victim only became aware of the negligence sometime after it happened, it may be possible to rely on a later date of knowledge – e.g. a failed sterilisation will not be apparent until the Claimant falls pregnant.
Will I have to pay for a medical negligence claim?
There are various ways of funding a medical negligence claim which will protect you financially. The only exception to this is if you decide to fund your claim privately. Your solicitor will take you through the options available before suggesting which the best is for you.
Most claims will be funded via a Conditional Fee Agreement (CFA), otherwise known as a no win no fee agreement. Alternatively you may be able to fund your claim through Legal Expenses Insurance (LEI), which is a policy often taken out in conjunction with building and contents insurance. Your solicitor will ask you to check whether you have LEI, as this policy will cover any legal costs that you incur.
Legal aid is no longer available for clinical negligence claims, unless it is a catastrophic birth injury claim such as a cerebral palsy case.
What does no win no fee mean?
No win no fee means that your solicitor does not get paid if you lose your claim. An insurance policy taken out at the beginning of your claim will cover any other costs that you face, such as the other side's fees. So if you lose, you will not have to pay anything.
If you win, the other side will pay for the costs that have been encountered throughout the course of your claim. They will also pay your compensation settlement. Your solicitor is entitled to recover a success fee, and until April 2013 this was also paid by the losing Defendant. However, due to new legislation, success fees must now be taken out of the Claimant's compensation. This is capped at 25% of your damages, so 75% of your settlement is entirely protected.
How much compensation will I receive?
The amount of compensation you receive will depend upon the nature of your injuries, including the physical, emotional and financial damage you have endured. Compensation settlements consist of two separate elements:-
1. General damages – to reflect the physical/emotional pain, suffering and loss of amenity
2. Special damages – to reflect the actual financial loss you have incurred
The greater your suffering, and the greater your financial loss, the higher your compensation settlement will be. Your solicitor will negotiate a suitable sum that reflects the damage you have been done.
Will I have to go to court for a medical negligence claim?
Medical negligence claims rarely end up in court. Both sides will work to settle the claim before a trial is necessary, as it is in the best interests of both parties to do so. Nevertheless, a very small number of claims will go to trial every year.
Starting a medical negligence claim
If you would like to talk to a solicitor about making a medical negligence claim, please get in touch with us at Glynns Solicitors. We can advise you whether or not you have a claim, provide further information about the claims process, and answer any other questions you may have.
If you do have the basis for a claim and you would like to proceed with legal action, we will work hard on your behalf, fighting to get the justice you deserve.
Bookmark This Article?
Can We Help You With A Medical Negligence Enquiry?
Early legal assistance can be vital so please contact us if you would like to discuss your situation. Please call us free on 0800 234 3300 (or from a mobile 01275 334030) or complete our Online Enquiry Form.

---