Medical Negligence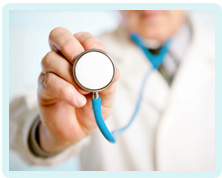 Making a Medical Negligence Claim Bristol
To make a medical negligence claim, please contact us at Glynns Solicitors. We are a specialist medical negligence law firm based in between Bath and Bristol. We act for clients across England and Wales and can help you, no matter where you live in the country.
Medical negligence claims Bristol
Whether you have suffered from medical negligence in Bristol or another part of the country, we can use our expert knowledge to help you get the compensation you deserve.
The first step in pursuing legal action is to contact a solicitor to discuss your situation. You need to talk to someone who specialises in medical negligence law – also called clinical negligence law in the UK.
When you speak to a medical negligence solicitor, you will be asked about the care you received and the injuries you experienced. It is important to note that you can also call on behalf of a loved one who has passed away or who is unable to pursue the matter on their own (perhaps because he/she is too unwell or too young).
After speaking with you on the phone, a solicitor will consider your case and advise you of the options available. Normally you will be told one of three things: you have been the victim of medical negligence and can pursue a claim for compensation; you may have a case but you need to be referred on to another law firm; or there has not been a case of medical negligence.
Medical negligence solicitors Bristol
If you are told that you do have the grounds to pursue a medical negligence claim, you must consider whether you would like to proceed. If so, your solicitor will discuss the funding options available. Normally your claim will be run on a no win no fee basis, meaning you do not have to pay anything if you lose. If you are using this funding method your solicitor will send you a contract to sign.
Once this has been signed your solicitor will handle the entire claim on your behalf. The first steps will involve obtaining your medical records and getting a witness statement from you. After this you may need to visit one or more medical experts for an examination, enabling expert medical reports to be written on your condition.
The whole process can take a number of years to complete. Your solicitor will guide you through each stage, supporting you every step of the way.
Contact us today
For friendly and professional legal advice, please contact us and speak to one of our medical negligence solicitors today.
Can We Help You With A Medical Negligence Enquiry?
Early legal assistance can be vital so please contact us if you would like to discuss your situation. Please call us free on 0800 234 3300 (or from a mobile 01275 334030) or complete our Online Enquiry Form.

Bookmark This Article?
---