Medical Negligence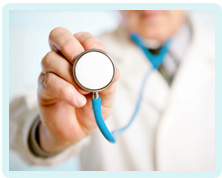 Long-Term Injuries From Missed Fracture
A missed fracture can lead to long-term injuries, making it difficult for someone to even carry out the most basic everyday tasks.
Has this happened to you? If so please do not hesitate to get in touch with us at Glynns Solicitors. We specialise in medical negligence claims and can advise whether you are eligible to claim compensation.
Permanent damage from missed fracture
If a fracture is not treated properly, the bone will knit back together of its own accord, but there is a risk that it will be misaligned. This can lead to long-term pain and loss of function.
If you have suffered harm because medical practitioners did not treat your fracture adequately – perhaps due to a missed diagnosis – there may be grounds for a compensation claim. To find out more, you need to talk to one of our solicitors today.
A solicitor from our team will be able to say whether you have been the victim of medical negligence and whether you can pursue legal action. If so, we will begin a claim on your behalf.
During the course of this claim, we will ask a number of healthcare professionals to write a report on your case. This might include a report from an occupational therapist. Often this will be required to assess just how badly your life has been affected by the medical mistakes, particularly with regards to your work, home life and social life.
More specifically, a report from an occupational therapist will explore the following areas:
Accommodation/surroundings
Changes in occupational status
Holiday/leisure activities
Physical/psychological restrictions
Implications for daily living activities – e.g. laundry and cleaning
Care required
This report will detail how your life has been adversely affected in the aforementioned areas because of the negligence.
Compensation for your injuries
Your solicitor will use the reports written by the medical experts/occupational therapists to assess the value of your claim. In medical negligence claims compensation is awarded for general damages and special damages. General damages refer to the level of physical/emotional pain and suffering and loss of amenity. Special damages refer to the actual financial loss.
Therefore a report by an occupational therapist will help your solicitor to assess your loss of amenity, and whether your earning capacity has been affected.
Claim compensation today
To start a claim for compensation, please contact us today. We have significant experience in missed fracture cases and have successfully obtained compensation for a number of people who have been left with long-term injuries.
Can We Help You With A Medical Negligence Enquiry?
Early legal assistance can be vital so please contact us if you would like to discuss your situation. Please call us free on 0800 234 3300 (or from a mobile 01275 334030) or complete our Online Enquiry Form.

Bookmark This Article?
---