Medical Negligence Cases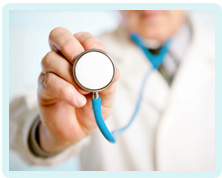 Should Lesley Ash Receive £5 Million compensation for a medical negligence claim?
Lesley Ash was admitted to hospital in April 2004 with two broken ribs after falling off a bed at home. Whilst in Chelsea and Westminster Hospital she became infected with a strain of the Hospital Superbug MRSA, MSSA. This has left her using a walking stick and unable to work as an actress.
Media coverage has described the amount of compensation as "too much" or "excessive" without analysing why Lesley Ash has been awarded such a significant sum.
Every claim for medical negligence includes a claim for compensation for the pain and suffering experienced, which in her case had been significant. However, in terms of the overall value of the claim this will not have been the most substantial part.
As a successful actress prior to contracting the superbug Lesley Ash's earnings would have been substantial and it is the loss of these earnings since contracting the superbug in 2004 until now, and also from now until she would have retired, that will form the most substantial part of the claim. Anyone who has seen Lesley Ash since she left hospital will have seen her having real difficulty walking. Clearly she is unlikely to be offered the acting parts she would have been offered before the accident. The press has claimed that she has only received the high award of compensation because she was "famous". This is not technically true. The "famous" part is incidental to the claim; the reason the compensation was so high is her lost earnings, not the fame itself. If, for example, Ms Ash had been earning £250,000 each year before the accident, not being able to work for three years would lead to a compensation claim for £750,000. As she is unlikely to work again for the remainder of her life, it can be seen how the claim became substantial.
Most victims of MRSA will not recover such substantial sums, but there are other people who, if they were unfortunate enough to contract a hospital superbug, could recover even more money if they could not work again. So whilst Lesley Ash's claim seems substantial, it is mainly due to her lost earning capacity, not the pain experienced as a result of the superbug.

Bookmark This Article?
Can We Help You With A Medical Negligence Claim?
Early legal assistance can be vital so please contact us if you would like to discuss your surgery. Please call us free on 0800 234 3300 (or from a mobile 01275 334030) or complete our Online Enquiry Form.

---