Medical Negligence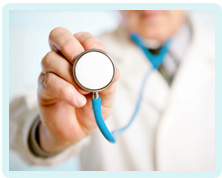 Laparoscopic Cholecystectomy Recovery
A laparoscopic cholecystectomy is a common procedure used to remove the gallbladder. As long as there are no complications, the recovery time is quick and many patients will be allowed home the same day.
Recovering from a laparoscopic cholecystectomy
A laparoscopic cholecystectomy is when the gallbladder removed via keyhole surgery. This has a much shorter recovery time than open surgery, where a cut is made across the abdomen. Normally a patient who has had a laparoscopic cholecystectomy will be allowed to go home the same day. If the operation was performed later in the day, it may be necessary to stay overnight.
As with any procedure performed under general anaesthetic, the patient will feel slightly groggy and there will also be some mild abdominal pain. There will also be some other side effects, such as:-
Sickness, due to the anaesthetic and painkillers;
Pain in the abdomen and shoulders, due to the gas used to inflate the abdomen;
Diarrhoea, due to bile irritating the digestive system.
These side effects will only be temporary and will usually have cleared up within days. Most laparoscopic cholecystectomy patients are back to normal within seven to 10 days.
Has medical error prolonged your recovery?
However, the recovery time for a laparoscopic cholecystectomy will be prolonged if complications arise. Sometimes these are unavoidable – for example, if a patient has an allergic reaction to the general anaesthetic. But other times complications will arise as a direct result of medical error. This might include:-
Unrecognised bile duct injuries or bile leakage;
Bile duct leakage due to poorly fitted clips;
Unrecognised post-operative haemorrhage;
Failure to diagnose and treat post-operative infection;
Failure to administer preventative antibiotics to at-risk patient;
Failure to prevent/diagnose deep vein thrombosis;
Anaesthetic negligence.
Such complications can make a patient extremely unwell and will significantly lengthen their recovery time.
Claiming for laparoscopic cholecystectomy complications
If a patient is harmed due to laparoscopic cholecystectomy complications, and these arose due to medical error, there could be grounds for a medical negligence compensation claim. This is because medical practitioners will have provided a substandard level of care, causing a patient to suffer unnecessary harm. This amounts to medical negligence, for which a patient deserves to be compensated.
If you or your loved one has experienced complications as a result of gallbladder surgery, do not hesitate to get in touch with a solicitor. This will allow you to discuss your options with a legal expert, helping you understand whether you have been the innocent victim of medical error.
Bookmark This Article?
Can We Help You With A Medical Negligence Enquiry?
Early legal assistance can be vital so please contact us if you would like to discuss your situation. Please call us free on 0800 234 3300 (or from a mobile 01275 334030) or complete our Online Enquiry Form.

---