Medical Negligence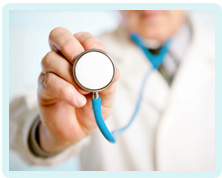 Labia Tear During Delivery
During childbirth, it is possible for the labia to tear. The injury may require stitches, although smaller tears may heal of their own accord.
"Before we contacted you we had no real idea that we had grounds for a medical negligence claim but after speaking to you it became clear that Wendy was indeed treated poorly. Chris Bird took the time to explain what was happening and kept us to speed. Our deepest gratitude to you all and Chris in particular."
Mr And Mrs H
If you have suffered a tear and would like advice about a possible medical negligence claim, please call us on 0800 234 3300 (or from a mobile 01275 334030) or complete our Online Enquiry Form.
Claims Involving Birth Tears That Glynns Solicitors Have Settled
Labial tears during childbirth
The labia are the folds of skin that can be seen either side of the vaginal opening. It is very possible that the labia will suffer some form of trauma during childbirth, particularly if an episiotomy or assisted delivery is performed.
After the birth, a woman must be examined by either a midwife or a doctor to see whether or not she has sustained any tears. Most commonly injuries will be found in the labia and perineum. In severe cases a tear will have extended to the anal sphincter.
Early legal advice can be critical, so if this has happened to you please call us free now on 0800 234 3300 (from a mobile 01275 334030) or complete our Free Online Enquiry and we will be happy to help you and advise you of your legal rights.

Repairing labial tears after birth
If the labia has torn during childbirth, medical professionals must decide how best to treat the injury. This will depend upon the severity of the tear.
For example, if a woman is diagnosed with a labial tear and a third/fourth degree tear, she must undergo a repair in theatre from an experienced surgeon. But if she only has small labial tear (which may be present with a first/second degree tear), a midwife can stitch the wound in the delivery suite.
If the labia tear is very small, the midwife or doctor may choose not to suture the wound whatsoever, preferring it to heal naturally.
Recovering from a labial tear
A labial tear will be very painful for the first few weeks after birth. Most women will report pain upon sitting and urinating, and will be told not to wipe the area in the days following the birth. Ice packs and creams can help to alleviate the pain and reduce swelling. Within a month the labial tear should be fully healed and the stitches dissolved.
However, some women will be left with a painful deformity. These ongoing problems are most common in those who were not stitched after the birth. Some will find that one side of their labia is effective torn in two, something which will be very upsetting. Many will say they can no longer look at the area and do not want to resume sexual relations with their partner.
Claiming for a poorly repaired labial tear
If a labial tear is poorly repaired, or it was not repaired when it should have been, the standard of care may be considered unacceptable. If a reasonably competent medical professional believes the care provided was substandard and this caused a patient unnecessary pain and suffering, there will be grounds for a compensation claim.
Can We Help You With A Medical Negligence Enquiry?
Early legal assistance can be vital so please contact us if you would like to discuss your situation. Please call us free on 0800 234 3300 (or from a mobile 01275 334030) or complete a Free Online Enquiry.

---