Medical Negligence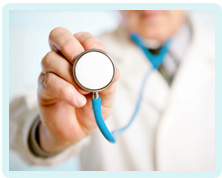 Knee Surgery and Infection
If your knee becomes infected after surgery, it must be diagnosed and treated without delay. Otherwise the infection will become increasingly severe, making a patient extremely unwell. An infection can also undo the benefits of surgery, necessitating a repeat procedure.
Infection after knee surgery
As with all types of surgery, there is a chance that the wound will become infected after a knee operation.
An infection cannot necessarily be prevented, although steps can be taken to minimise the risk. For example, good hygiene must be maintained at all times, and a patient should be swabbed for MRSA beforehand to ensure he/she is not carrying the bacteria. Furthermore if a patient is deemed to be at-risk of developing an infection, preventative antibiotics should be administered before the operation. This might apply to patients with compromised immune systems, diabetes and obesity.
Even with these measures, it is possible that an infection will occur after knee surgery. If so it is important that this is identified by medical staff. Diagnosing an infection should not be difficult as a patient's knee will feel more painful than would be expected, will be red and hot to touch, and may even begin to weep pus. He or she will also start to feel unwell and develop fever-like symptoms.
If an infection is suspected, a diagnosis can be easily confirmed with a blood test which will show a raised white blood cell count. Swabs can help to identify the type of infection present.
Failure to diagnose knee infection
Unfortunately there are times when a patient will develop an infection after knee surgery, only for it to remain undetected by medical professionals. In these cases a patient is often displaying the signs of infection, but is told that he/she is simply suffering the after-effects of surgery.
Consequently the bacteria will be given time to spread, making a patient extremely ill. Surgical washouts will be required to rid the body of infection, prolonging a patient's stay in hospital and significantly lengthening their recovery time. The bacteria may also damage the surrounding tissue and bone, undoing the effects of surgery and making the procedure completely futile. Another operation will then be needed at a later date.
Claiming for knee infection after surgery
The complications associated with a knee infection are therefore serious. If these complications arise because medical professionals failed to diagnose and treat the infection, despite having the opportunity to do so, there will be grounds for a medical negligence claim.
Bookmark This Article?
Can We Help You With A Medical Negligence Enquiry?
Early legal assistance can be vital so please contact us if you would like to discuss your situation. Please call us free on 0800 234 3300 or complete our Online Enquiry Form.

---