Medical Negligence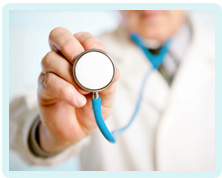 Intralipid Infusion and Sepsis
Intralipid infusion has led to severe sepsis in a small number of cases, caused by poor practice in administration. If this has happened to you or your loved one, please get in touch with us to talk about the options available to you.
What is Intralipid infusion?
Intralipid is made up of soybean oil, egg yolk, glycerine and water. This combination creates a fat emulsion that provides a patient with calories and essential fatty acids. It is injected intravenously, meaning straight into a vein.
Why would anyone need Intralipid infusion?
Intralipid infusion was initially used when feeding people intravenously. Some patients are unable to ingest food because they have a problem with their gastrointestinal tract. If so they will require parenteral feeding, when food preparations such as Intralipid infusions are injected directly into a vein.
However, this is by no means the only use of Intralipid infusions. It can also aid the injection of other drugs into the body, acting as a liquid which carries the medication. Furthermore it has been found to be an effective treatment for damage caused by local anaesthetic and other drugs.
Intralipid infusion and conception
There have also been stories in which Intralipid infusions have helped women get pregnant. This is particularly true in women who have an auto-immune response to pregnancy, meaning their bodies attack the embryo, resulting in a miscarriage.
Intralipid infusions can suppress the maternal immune system, allowing a woman to carry a foetus to full term.
Sepsis after Intralipid use
Public Health England has acknowledged three cases in which women have been administered Intralipid infusion, only to develop severe sepsis.
Sepsis is when the blood become infection, leading to widespread clotting and inflammation. This can result in dangerously low blood pressure (called septic shock) and multi-system organ failure. It is potentially fatal and accounts for 37,000 deaths in the UK every year.
It is thought these women developed sepsis after the Intralipid infusion because of errors in the administration of the liquid, causing the product to become contaminated.
We have also seen one case in which a woman was given Intralipid infusions, only to develop suspected TB meningitis.
Has this happened to you?
If you or your loved one has developed sepsis after Intralipid use, please get in touch with us today. We will investigate why this happened to you, focusing on whether medical error is to blame. If so, we will advise that you are able to pursue a medical negligence claim.
Can We Help You With A Medical Negligence Enquiry?
Early legal assistance can be vital so please contact us if you would like to discuss your situation. Please call us free on 0800 234 3300 (or from a mobile 01275 334030) or complete our Online Enquiry Form.

Bookmark This Article?
---