Medical Negligence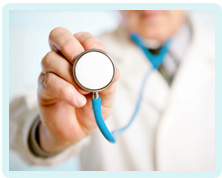 Infection After Fracture Surgery
If you developed an infection after a surgical repair of a fracture, have you been the victim of medical negligence?
Post-operative infections
The baseline infection rate of orthopaedic prosthetic material in most UK centres is around 1%. There are, however, certain factors that may significantly influence this risk. These are:-
The physical state of the patient prior to the operation (old age, diabetes, immunosuppression, smoking, obesity and malignancy)
Operative technique and duration
Use of prophylactic antibiotics at the time of the operation
Prior operation on the original site
Does this amount to negligence?
An infection is a recognised complication of surgical intervention. Therefore a post-operative infection does not necessarily amount to medical negligence. Nevertheless, the standard of care will be deemed unacceptable if:-
1. Prophylactic antibiotics were not administered, despite there being factors that increased the risk of infection, as detailed above
2. The infection was not diagnosed and treated appropriately, constituting an unacceptable delay in diagnosis
3. The infection arose after a second operation, which was only required because the first procedure was incorrectly performed. This is described in more detail below.
Repeat operations
If a patient undergoes an operation which is not performed correctly – for example, the wrong technique is used – the procedure will not be effective. The defect will remain and a second operation will be required to achieve the desired result.
Repeated operations may lead to infection. Therefore if the second procedure leads to an infection, the substandard care provided by medical practitioners will have caused unnecessary harm. This is because had the first operation been performed correctly, it would have prevented the need for a second operation, meaning an infection would have been avoided.
Speak to a solicitor
If you have suffered complications because of a post-operative infection, get in touch with us to discuss your options. We will listen to the details of your care before suggesting what options are available. If we believe you have been wrongfully harmed because of medical error, we will advise that you are eligible to pursue a medical negligence compensation claim.
If you would like to proceed with legal action, we will begin the process on your behalf, fighting to obtain the justice you deserve. Should your claim be successful, you will be awarded a sum of compensation that reflects the physical, emotional and financial injuries that you have incurred.
For more information about claiming for a post-operative infection, contact us today.
Bookmark This Article?
Can We Help You With A Medical Negligence Enquiry?
Early legal assistance can be vital so please contact us if you would like to discuss your situation. Please call us free on 0800 234 3300 (or from a mobile 01275 334030) or complete our Online Enquiry Form.

---