Medical Negligence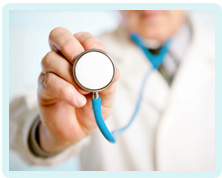 How Long Does A Medical Negligence Claim Take?
A medical negligence can take a number of years to complete. It is therefore important to speak to a solicitor at the earliest available opportunity, or you could run out of time to make a claim.
To speak to a solicitor today about claiming compensation for medical negligence, please get in touch with us at Glynns Solicitors.
How long does a medical negligence claim take?
It is difficult to say precisely how long a medical negligence claim will take as it will vary from case to case. A relatively straightforward case may take eighteen months to two years. A very complex case – such as a cerebral palsy claim – can take 10 years or more to settle. The average time a medical negligence claim takes from start to finish is probably around three years.
Why does a medical negligence claim take so long?
You may think that three years for a medical negligence claim is a long time. However, there are many steps that must be fulfilled during the course of the claim, and each stage can take a number of months to complete. For example, obtaining all your medical records can take three months, while getting a medical expert to write a report can take six months to a year. Therefore it is easy to see how it all adds up.
What are the stages of a medical negligence claim?
Every claim differs slightly; some claims will require more steps than others. Generally speaking, a medical negligence claim will run along the following lines:
1. Speak to a solicitor
The first step is to speak to a solicitor during an initial enquiry. If you are told that you do have grounds to make a claim, you must decide whether or not you wish to proceed.
2. Arrange funding
If you do wish to make a claim, your solicitor will discuss the different funding options available. Most of our claims are run on a no win no fee basis. If your claim is run on a no win no fee basis, you will need to sign a document called a Conditional Fee Agreement.
3. Put insurance in place
Your solicitor will take out an insurance policy on your behalf. This is called After The Event (ATE) insurance and ensures you will be financially protected while making a claim.
4. Obtain your medical records
Your solicitor will write to your GP and other healthcare organisations requesting all of your medical records. These will be reviewed by your solicitor.
5. Obtain a witness statement
Your solicitor will send an agent to your home to get a witness statement from you, providing details about your experience and the injuries you have been left with. If your partner or other members of your family were heavily involved, your solicitor may ask them to provide a witness statement too.
6. Medical expert report
The next stage is to instruct a medical expert to write a report on your case. Normally two reports will be needed – one exploring breach of duty and causation, and one exploring your condition and prognosis. You will probably need to be examined by the medical expert before the report is written. You may also need to see more than one medical expert.
7. Letter of claim
After all the aforementioned evidence has been obtained, your solicitor will write a Letter of Claim to the Defendant's solicitors. This will set out the circumstances of the alleged negligence and the injuries you have been left with.
8. Response from the Defendant
Once the Letter of Claim has been received by the Defendant, they will have a certain amount of time to respond (normally four months). In their response they may either admit liability and ask to enter into negotiations, or deny liability and ask for a fully contested claim.
9. Settlement
If they wish to negotiate, a compensation settlement can be discussed. Once an agreement has been reached your claim will be settled and you will receive your compensation a short time later. If an agreement cannot be reached or the claim is denied, the process will continue with the issue of proceedings.
10. Issue court proceedings
If the claim cannot be settled at this stage, it will be necessary to issue court proceedings. This involves filing a claim form with the court. This will be accompanied by a document called the Particulars of Claim which will be drafted by a barrister (whom your solicitor will instruct).
11. Filing a Defence
The other side then has a certain amount of time to file a Defence, in which they may again admit liability or deny liability.
12. Medical examinations
If the other side continues to deny liability, you may be asked by the Defendant to attend further medical examinations. You will be reimbursed for your expenses.
13. Case Management Conference
The next stage is for your solicitor, the Defendant's solicitor and a judge to meet to discuss a timetable for the rest of the claim. Shortly after this meeting a trial date will be fixed, although it is very likely that the claim will settle before this date.
14. Disclosure of documents
Each side will then have to disclose a list of documents which support their claim. Your solicitor will organise what needs to be disclosed, which can range from your medical records to travel expenses.
15. Serving witness statements/expert reports
Within three months of the case management conference each side must also serve their witness statements, and after another three months each side must exchange medical expert report.
16. Joint experts' report
The medical experts from each side must then discuss your case in person or over the telephone to create a joint statement, setting out issues they agree and disagree upon.
17. Schedule of Loss
Your solicitor will create a document called a Schedule of Loss. This will detail every financial loss you have incurred because of the negligence, from past/future loss of earnings to the cost of medication. If you have issued court proceedings, this document must also be served within three months of the Case Management Conference. If you have not had to issue court proceedings, your solicitor may choose to create the document anyway as it may be useful to aid negotiations.
18. Part 36 Offer
Either side may make an offer to settle the claim at any stage of the case. This can be informal, although a formal offer is called a Part 36 Offer. When a Part 36 Offer is made the other side has a certain amount of time to respond.
19. Negotiations and settlement
The offer may then be accepted, or your solicitor may enter into negotiations with the Defendant's solicitor, eventually reaching an agreement. If so, the claim can be settled and you will receive your compensation a short time later.
20. Trial
If a settlement cannot be reached, the case will proceed to a trial and the judge will decide whether or not to award you any damages. It is very unusual to get to this stage and normally a claim will be settled before a trial is necessary.
Contact us today
To ensure you do not run out of time to make a medical negligence claim, please get in touch with us at Glynns Solicitors today.
Can We Help You With A Medical Negligence Enquiry?
Early legal assistance can be vital so please contact us if you would like to discuss your situation. Please call us free on 0800 234 3300 (or from a mobile 01275 334030) or complete our Online Enquiry Form.

Bookmark This Article?
---