Hospital Patient Safety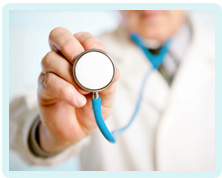 Hospitals Ignore Patient Safety
Hospitals have been accused of putting patients' lives at unnecessary risk after research by the patient safety charity Action Against Medical Accidents (AVMA) revealed that hospitals were failing to comply with NHS orders designed to prevent deaths from mistakes involving drugs, surgery or equipment.
The Department of Health released information which clearly showed that hospitals in England were not complying with safety alerts issued by the National Patient Safety Agency (NPSA).
The findings revealed that:-
104 hospitals and other providers of NHS care have not confirmed they have implemented an NPSA alert issued in March 2007 to ensure that injectable medicines are used more safely. The alert came after 25 patients died and 28 others experienced serious harm in 18 months.
25 NHS organisations have not confirmed compliance with an NPSA notice designed to reduce the risk of patients falling out of bed. It was issued after about 90 patients who rolled out of bed onto the floor in hospitals and mental health units fractured their neck or femur with 11 of them dying.
81 hospitals and other care providers have not taken the required actions outlined in alerts covering painkilling medicine. That alert was originally issued in July 2008 with a deadline of January 2009 but 81 hospitals had not complied by the end of December 2009.
10 NHS Trusts have not said they have complied with an alert issued as long ago as February 2005 on naso-gastric feeding tubes which can sometimes be wrongly placed into the lungs during insertion. Errors involving these tubes caused at least 11 deaths before the alert was issued.
Astonishingly, 50 Trusts have not shown they have followed the NPSA's advice in 2008 on hand hygiene which is a major source of hospital acquired infections.
37 Trusts have not taken steps set out in 2006 to improve the safety of blood transfusions.
56 Trusts did not comply with 2009 advice on reducing the risk of children being injured or killed by parents with mental health conditions.
6 Trusts have not implemented a 2008 alert on avoiding patients undergoing brain surgery accidentally having burr holes drilled in the wrong side of their head as at least 15 did between 2005 and 2008.
The Chairman of the NPSA, Lord Patel of Dunkeld, has said that the behaviour of these Trusts is unacceptable and endangered the health of patients.
Summary
Clearly hospitals have work to do to ensure that their patients safety is at the forefront of everyones mind.
Can We Help You With A Medical Negligence Enquiry?
Early legal assistance can be vital so please contact us if you would like to discuss your situation. Please call us free on 0800 234 3300 (or from a mobile 01275 334030) or complete our Online Enquiry Form.

---