Medical Negligence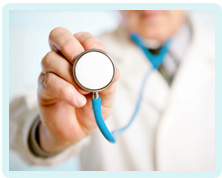 Hospital Negligence No Win No Fee
If you would like to make a compensation for hospital negligence on a no win no fee basis, please get in touch with us today.
Medical negligence
Medical negligence is also called clinical negligence in the UK. In America it is normally referred to as medical malpractice.
But what is medical negligence?
Medical negligence is when a medical practitioner or organisation provides a standard of care which is not considered reasonable, and this in turn causes a patient to suffer injuries which would otherwise have been avoided or reduced.
Therefore there are two parts towards establishing a medical negligence claim:
1. Establishing a breach of duty – meaning that a medical practitioner/organisation provided an unacceptable standard of care, as judged by a reasonable body of medical men.
2. Establishing the breach of duty caused unnecessary harm – meaning the substandard level of care lead to physical or emotional injuries.
Medical negligence can relate to any area of medicine, including GP, dental, nursing, care homes and of course hospitals.
Hospital negligence
A large number of medical negligence claims relate to poor care that has been provided in English and Welsh hospitals.
Negligence can occur in any department of the hospital, including: Accident and Emergency, surgical, orthopaedic, gynaecology, obstetrics, radiology, nursing, haematology, neurology, oncology, urology, cardiology, endocrinology and gastroenterology, to name but a few.
The NHS Litigation Authority revealed that in 2013/2014, the number of claims relating to different hospital departments were as follows:
1. 15% - Orthopaedic surgery
2. 12% - Casualty/A&E
3. 11% - General surgery
4. 11% - Obstetrics
5. 6% - Gynaecology
6. 6% - General medicine
7. 3% - Radiology
8. 2% - Urology
9. 2% - Paediatrics
10. 2% - Psychiatry/mental health
11. 30% - Other (aggregated specialities)
Types of hospital negligence claim
Due to the varied nature of hospital care, hospital negligence claims can arise for any number of reasons. Some of the most common include:
Failing to diagnose – including cancer, fractures, brain haemorrhage, appendicitis, cauda equina syndrome and infections
Pressure sores which developed in hospital and made a patient critically unwell
Failing to recognise and repair internal injuries sustained during surgery
Poorly performed orthopaedic surgery – including bunion surgery and knee replacements
Poorly performed gynaecological surgery – e.g. failed sterilisation
Failing to notice that a patient has sepsis
Providing medication that is harmful to a patient
Wrong-site surgery
Failing to diagnose perineal tears after birth
Leaving instruments and other objects inside a patient
Failure to properly examine and refer a patient who presents at A&E
These are just some examples of why a hospital negligence claim might arise. If you think you or your loved one has experience negligent hospital care, you need to talk to a solicitor about the circumstances involved.
Can I claim for hospital negligence?
To find out if you can pursue a claim for poor hospital care, you just need to talk to a solicitor who deals with medical negligence (clinical negligence) claims.
When looking for a solicitor to talk to, it is important to find a firm who specialises in medical negligence. This will ensure that the solicitor you speak to has the knowledge and understanding that is required, guaranteeing that you get the best possible legal advice.
It is also important that you find a firm who offers a free initial enquiry. This means that you can obtain professional advice free of charge.
Hospital negligence no win no fee claim
If you are told that you do have grounds to make a medical negligence claim, you might be worried about proceeding with the case due to the costs involved. Legal bills are often thought to be very expensive, and understandably you will not want to face great expense when seeking justice.
However, there are different funding options available which will protect you financially. The most popular funding option for medical negligence claims is a no win no fee agreement – known technically as a Conditional Fee Agreement (CFA).
A hospital negligence no win no fee agreement means that you do not pay anything should you lose your claim. This is because your solicitor only gets paid if you win, and any other costs that may have been incurred during the course of the claim will be covered by an insurance policy. This insurance policy will be arranged by your solicitor at the start of your claim.
If you win your claim, the other side will pay your costs. Your solicitor will be entitled to recover a success fee, and this normally comes out of your compensation settlement. Nevertheless, success fees are capped at 25% of your damages, so 75% of your compensation is protected.
To summarise, a hospital negligence no win no fee claim means that you do not pay anything if your claim is not successful. If you win, you may have to contribute towards your solicitor's fee, but will not incur any other expenses.
Hospital negligence compensation
If your hospital negligence claim is successful, you will be awarded compensation for the physical, emotional and financial damage you have incurred. The exact sum will depend upon the severity of your injuries, and the amount of money you have lost because of the negligence.
Start a no win no fee claim today
To start a no win no fee claim for compensation, please do not hesitate to contact us at Glynns Solicitors. We run the majority of our claims on a no win no fee basis, but we will take you through the different funding options to ensure you have the most suitable agreement in place.
We offer a free initial enquiry, so you can speak directly to a legal expert without having to worry about the expense. During this enquiry you will be advised whether or not you are able to pursue a claim for hospital negligence. If so, you will be advised as to the best funding option available.
Once the claim gets underway, we will run the case on your behalf, handling every stage from start to finish.
Can We Help You With A Medical Negligence Enquiry?
Early legal assistance can be vital so please contact us if you would like to discuss your situation. Please call us free on 0800 234 3300 (or from a mobile 01275 334030) or complete our Online Enquiry Form.

Bookmark This Article?
---