Medical Negligence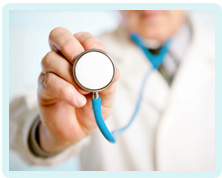 Hospital Missed Fracture
If a hospital missed your fracture causing you prolonged pain and suffering, you could be entitled to pursue a claim for compensation. Contact us today to find out more.
A hospital missed my fracture
In some cases, a hospital will purposefully leave a fracture untreated because it is the most suitable course of medical action. For example, a broken collar bone cannot be put in plaster. As long as it does not need to be re-aligned or fixed in place, the fracture can be left to heal on its own.
However, there are times when a fracture goes undiagnosed. This sounds unlikely as fractures are such common injuries that can be readily identified with an x-ray. Nevertheless, it does happen, and when it does it can lead to serious problems for the individual concerned.
Consequences of a missed fracture
Primarily, the patient will remain in pain. Having been told there is no fracture, the patient will attempt to continue as normal, using the fractured bone as best as possible. Evidently this will hurt significantly, hindering their ability to carry out everyday tasks.
Secondly, the bone will eventually join back together on its own. This can be an issue as the bone will not have been set back to the correct position. Consequently it will re-align in the wrong position. This can cause significant physical dysfunction, and may necessitate invasive treatment such as surgery.
Lastly, the patient will face a much longer recovery time. It will take some weeks for the bone to join together. If it is mis-aligned, further treatment will be needed, possibly involving surgery. This will set back a patient's recovery even further. In some cases, a normal level of function may never return.
Suing a hospital for a missed fracture
If a hospital missed your fracture, causing the aforementioned complications, you need to talk to a solicitor about your options. You could be entitled to sue the hospital and claim compensation for the damages you have incurred.
A solicitor will listen to the details of your case and suggest whether you have been subject to negligent medical care. This might be if your fracture was missed because an x-ray was not performed, or if a radiologist failed to identify the fracture on the x-ray image.
If you do have grounds for a claim, your solicitor will begin the process on your behalf, working to get the financial redress you deserve.
For more information on claiming for a missed fracture, please contact us today.
Can We Help You With A Medical Negligence Enquiry?
Early legal assistance can be vital so please contact us if you would like to discuss your situation. Please call us free on 0800 234 3300 (or from a mobile 01275 334030) or complete our Online Enquiry Form.

Bookmark This Article?
---