Medical Negligence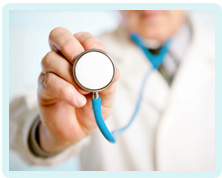 GP Failure To Monitor A Patient
If your GP has failed to monitor your condition, resulting in unnecessary illness or injury, you could be entitled to make a medical negligence claim. To find out more, you need to talk to a specialist solicitor as soon as possible.
Monitoring a patient
There are certain conditions which require a patient to see their GP on a regular basis for routine check-ups. These include conditions such as diabetes, kidney disease and high blood pressure. During these appointments a GP must ensure that:-
A patient's condition is being appropriately managed;
Their medication is working and does not need to be altered;
Their condition is not deteriorating.
If tests and examinations do reveal any problems, a GP must use their professional knowledge to remedy the situation as best as possible. This might involve:-
Increasing/decreasing a patient's dose;
Changing a patient's medication entirely;
Asking a patient to return more frequently so the problem can be observed;
Carrying out further investigative tests.
GP negligence
Unfortunately, however, GPs do not always provide this standard of care. This can cause significant injury as a patient's condition may worsen, leading to complications that could have been avoided with the appropriate medical management. This might happen because a GP fails to:-
Arrange regular check-up appointments;
Accurately assess a patient during routine check-ups;
Accurately assess a patient's test results (e.g. routine blood tests);
Alter or change a patient's medication when required;
Refer a patient to a specialist.
Make a claim against your GP
If you have suffered complications because your condition was not properly managed by your GP, you need to speak to a solicitor about the care you have received. If your GP failed to provide an acceptable standard of care, and this has caused you to suffer unnecessarily, you will be considered the innocent victim of medical negligence. This means that you will be entitled to pursue a claim against your GP, allowing you to obtain compensation for the physical, emotional and financial damage you have incurred.
To find out if you are able to make a claim for GP negligence, you need to speak to a solicitor that specialises in medical negligence. After a short discussion a legal expert will be able to suggest whether you can make a claim and, if so, how much compensation you could receive. Although this will not undo the harm you have endured, it will provide some form of recompense, and will recover the money you have lost.
Bookmark This Article?
Can We Help You With A Medical Negligence Enquiry?
Early legal assistance can be vital so please contact us if you would like to discuss your situation. Please call us free on 0800 234 3300 (or from a mobile 01275 334030) or complete our Online Enquiry Form.

---