Medical Negligence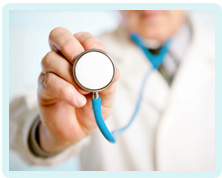 Gentamicin Poisoning UK
Gentamicin is a type of antibiotic. It must be used with care because it can cause permanent complications if too much is administered. This is known as gentamicin poisoning and will amount to medical negligence.
What is gentamicin poisoning?
Gentamicin is a strong antibiotic that was used regularly in the past. It is now known to have dangerous side effects and has been largely replaced by other forms of medication.
However, gentamicin still has a place in modern medicine, as sometimes a strong antibiotic is required. This might include, for example, if the bacteria has become resistant to other forms of antibiotics – such as MRSA.
Nevertheless, extreme care must be applied when deciding how much gentamicin to administer. If too much is inserted into the bloodstream, it can cause ear damage and/or kidney damage. This is known as gentamicin poisoning or gentamicin toxicity and can involve:-
Ototoxicity: ototoxicity is when drugs damage the inner ear. Because the inner ear is responsible for both hearing and balance, ototoxicity will lead to impaired hearing, poor balance, vertigo, and ringing in the ears (tinnitus).
Nephrotoxicity: nephrotoxicity is when drugs damage the kidneys. This can cause loss of kidney function and, in severe cases, renal failure.
Gentamicin poisoning can also result in bouncing vision, concentration problems and memory loss.
Can I claim for gentamicin poisoning?
There are various factors that medical professionals must take into account when deciding how much gentamicin to give a patient. This includes things such as age, weight, health and whether there is a history of kidney problems.
Once the first dose is given, regular blood tests should be taken to ensure the levels of gentamicin in the blood are not dangerously high. The dosage should then be adjusted accordingly. This monitoring should continue for as long as a patient is taking gentamicin.
If medical professionals fail to take these steps and a patient develops gentamicin poisoning, there could be grounds for a medical negligence compensation claim. More specifically, a claim might arise if doctors:-
Fail to consider factors such as age, weight and health before deciding how much gentamicin to administer;
Fail to note that a patient already has kidney problems and so should not be given gentamicin;
Fail to monitor a patient to ensure the dosage is safe.
Speak to a solicitor about medical negligence
If you or your loved one has suffered gentamicin poisoning and you believe doctors are at fault, get in touch with a solicitor today to discuss what action you can take.
Bookmark This Article?
Can We Help You With A Medical Negligence Enquiry?
Early legal assistance can be vital so please contact us if you would like to discuss your situation. Please call us free on 0800 234 3300 (or from a mobile 01275 334030) or complete our Online Enquiry Form.

---