Medical Negligence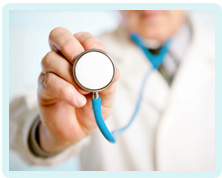 Gentamicin and Medical Negligence Claims
Gentamicin is a type of antibiotic that can lead to gentamicin toxicity (sometimes known as gentamicin poisoning) if not used properly. If the error lies with medical practitioners, there may be grounds for a medical negligence compensation claim. Contact us today to find out more.
What is gentamicin?
Gentamicin is a member of the aminoglycoside group of antibiotics which are active against a range of both Gram negative and Gram positive organisms and are therefore of particular value in the treatment of serious life-threatening infections.
Gentamicin is no longer a widely used antibiotic as it is known to carry certain side-effects if used in excess.
Side-effects of gentamicin
The main side-effects of gentamicin are nephrotoxicity and ototoxicity, are explained in greater detail below:-
1. Nephrotoxicity
Nephrotoxicity is when a drug or toxin harms the kidneys, reducing their ability to rid the body of excess urine and waste products. With regards to gentamicin, the risk of nephrotoxicity is greater in patients with impaired renal function and in those who receive high dosage or prolonged therapy.
2. Ototoxicity
Ototoxicity is when a drug or toxin damages the inner ear, causing difficulties with both hearing and balance. Pre-existing damage to the ear or nerve is likely to increase the susceptibility of the patient to the ototoxic effects of gentamicin.
Due to these side-effects, particular care is necessary when the drug is administered either intravenously or, more rarely, intramuscularly. The drug cannot be absorbed orally.
Monitoring gentamicin levels in the blood
These side-effects are directly related to the blood gentamicin level. This requires regular monitoring and appropriate adjustment of the dose to ensure that toxic levels do not occur.
It is also vital that medical practitioners provide a dose suitable for the patient. This will be based upon any pre-existing conditions, and upon a patient's size:
1. Pre-existing conditions
Impaired renal function is the usual cause of toxic gentamicin blood levels. This is because gentamicin is mainly lost from the body in the urine, so a patient with poor kidney function will not be able to rid their body of gentamicin very easily. This means the dose and frequency of administration must be reduced if the renal function is either already impaired or likely to decline.
2. Patient's size
The size of the patient is also an important determinant of the blood level so that the appropriate dose is calculated on a milligram/kilogram basis and is less in small compared to larger patients.
Medical practitioners can monitor the dosage by taking blood samples at the peak and trough times.
The 'peak' blood level is measured 30 to 60 minutes after an intravenous dose and should not be greater than about 5 to 10 mg/l. The 'trough' blood level is measured 18 to 24 hours after the previous dose and should not exceed about 1 to 2 mg/l.
Trough levels reveal the effectiveness of renal excretion of the antibiotics, while peak levels reveal the size of the patient and the volume of distribution.
Gentamicin dose
Traditionally, intravenous gentamicin was administered two or three times a day. A patient of average size (weighing 70kg) with normal renal function would, typically, receive 80g of gentamicin, depending upon the blood levels achieved.
In recent years there has been a move to once-daily administration of a larger dose (about 5mg/kg) because of convenience, and because of evidence that the higher peak gentamicin levels achieved may be both more effective and carry a lower chance of nephrotoxicity.
Thus a 70kg patient with stable normal kidney function would receive a daily dose of around 350mg. This is certainly more convenient than thrice daily dosing but carries the risk that, if the doctors are slow to detect declining renal function, then a very large dose of gentamicin may already have been unwittingly administered so that the damage is done.
Signs of gentamicin toxicity
If too much gentamicin is administered, gentamicin toxicity will arise. This may include nephrotoxicity and/or ototoxicity.
There are various manifestations of gentamicin nephrotoxicity depending upon the severity. Note that gentamicin localises to the renal tubule where it remains for a long time. In experiments conducted on animals, gentamicin can still be detected in the kidney six weeks after a single intravenous dose.
Early signs of gentamicin nephrotoxicity include failure to concentrate the urine so that an obligatory water diuresis occurs, making the patient very dehydrated. This in itself can reduce renal perfusion and function so that the blood gentamicin levels are likely to increase further. The next stage is of reduced urine output associated with progressive oliguria and renal impairment. This may progress to the stage of irreversible end-stage renal failure so that short or long-term dialysis support is necessary.
Ototoxicity is a less common clinical problem of which the first symptoms is usually vertigo and dizziness, followed by progressive deafness which may be complete and irreversible.
The occurrence of both nephrotoxicity and ototoxicity correlate with persistently elevated trough gentamicin blood levels above 2mg/l.
Preventing gentamicin toxicity
The aminoglycoside antibiotics (which include gentamicin) always cause a degree of nephrotoxicity and ototoxicity even if the blood levels are kept meticulously within the acceptable range.
Therefore each course of gentamicin will produce a slight reduction in renal function; the hope is that this will be clinically unimportant and minimised as far as is possible by careful monitoring of the gentamicin dose and the use of short courses. Repeated administration of the drug increases the risk of renal failure and auditory nerve damage.
Although gentamicin is an important antibiotic for the treatment of serious infections its use requires great care if the complications of nephrotoxicity and, less frequently, ototoxicity are to be avoided. Although the once daily dosing regime is probably safer the frequency of serious side-effects affecting the kidney of the ear remains distressingly high.
These side-effects usually follow a lack of appreciation that the administration of the next dose of gentamicin depends upon confirmation that the trough blood level has, indeed, fallen to the range of 1 to 2 mg/l. It is also often not appreciated that kidney function is likely to decline during the course of any severe infection, particularly for those which the use of gentamicin is particularly appropriate.
It is also important for medical practitioners to remember that gentamicin toxicity is more likely to occur in patients with pre-existing ear damage or impaired renal function. Consequently, to prevent gentamicin toxicity, medical practitioners must:-
Check that a patient does not have existing conditions that would contraindicate gentamicin use (e.g. ear damage or impaired renal function)
Calculate an appropriate dose according to the patient's size
Regularly monitor a patient's peak and trough blood levels
the dosage according to a patient's blood test results
Consequences of gentamicin toxicity
If gentamicin levels in the blood remain too high, it is possible that the inner ear and the kidneys will be damaged.
Kidney damage (nephrotoxicity) can be permanent. If so, a patient will be left with chronic kidney disease. This cannot be treated and can, ultimately, be fatal.
Damage to the inner ear (ototoxicity) can result in blurred vision and poor balance, causing problems with simply everyday tasks such as walking. While ototoxicity will not be fatal, it can severely limit an individual's quality of life, and can hinder their ability to work.
Failure to prevent gentamicin poisoning
If medical practitioners fail to take reasonable steps to prevent gentamicin poisoning, the level of care will be considered substandard. If this causes a patient harm – for example, irreversible ear and/or kidney damage – there will be grounds for a medical negligence compensation claim.
Most commonly, a gentamicin claim will arise because of negligent care that involves the following:-
Prescribing gentamicin to a patient at-risk of developing gentamicin toxicity (e.g. because he/she has impaired renal function)
Not calculating a suitable dosage according to a patient's size
Not measuring gentamicin blood levels
Not adjusting the dose according to blood levels
Failing to recognise and treat gentamicin toxicity in the early stages
If you suspect you or your loved one has suffered gentamicin poisoning because of negligent medical care, you need to speak to a solicitor about your options. You could be legally entitled to claim compensation.
Solicitors for gentamicin claims
To speak to a solicitor about a gentamicin claim, please do not hesitate to get in touch with us today. We specialise in clinical negligence law and have successfully conducted a number of gentamicin claims, obtaining compensation on behalf of those wrongfully harmed by medical error.
We offer everyone a free initial enquiry, giving you the chance to discuss your claim with a clinical negligence solicitor completely free of charge. During this consultation, one of our solicitors will ask you about the care you (or your loved one) received, and the ways in which this affected your/their health.
After all the necessary information has been acquired, we will consider your case before suggesting what options are available to you. If we believe that there are strong grounds for a claim, we will ask whether you would like to proceed with litigation. If so, we will begin the claims process, handling the case on your behalf.
How to fund a claim
One of the biggest concerns for potential Claimants is the cost of a claim. This is perfectly understandable as litigation is often associated with large legal fees. However, this need not be a worry as there are different ways of funding a claim that provide financial protection.
The most popular way of funding a claim is with a Conditional Fee Agreement (CFA), known more widely as a no win no fee. This is a contract entered into with your solicitor which you will sign at the outset of the case.
Under a no win no fee agreement, your solicitor will not get paid if you lose your case. As the losing party you are theoretically liable to pay the other side's costs. In reality, however, you will be protected from paying these costs by an insurance policy. Your solicitor will organise this at the beginning of your claim. The insurance policy is self-insured, so it pays for itself.
If you win your claim, the other side will be ordered to pay the costs you have incurred, along with the agreed compensation settlement. Your solicitor will be entitled to a success fee. Until recently, this would also be paid by the Defendant. But due to legislative changes introduced on 1 April 2013, success fees must now be deducted from the Claimant's compensation. This is capped at 25% of the damages awarded, so you are guaranteed to receive 75% of your compensation at the very least.
There are other ways of funding a clinical negligence claim, such as legal expenses insurance. Legal aid is no longer available for medical negligence claims, aside from catastrophic birth injury claims including cerebral palsy claims.
Your solicitor will explain the options available, suggesting which is the most suitable for you. Your solicitor will also clarify exactly how the funding option works, ensuring you are completely happy with the arrangement.
Do not delay
Medical negligence claims must be made within three years of the date of negligence. This means it is important not to delay when seeking expert legal advice, or you could exceed the limitation date. If so, you will not be able to pursue a claim, even if you have clearly been the innocent victim of medical negligence.
There are some exceptions to this rule: Claimants lacking in mental capacity will not be subject to a time limit. Those who were under the age of 18 at the time of the negligence will have until their 21st birthday to bring a claim. And lastly, if the Claimant was not initially aware of the negligence, it may be possible to rely on a later date of knowledge. Your solicitor will advise you accordingly.
Talk to a solicitor today
For expert legal advice about claiming compensation for gentamicin toxicity, please contact the team at Glynns Solicitors today. We have a dedicated team of specialist solicitors and will be please to assist in any way we can.
Bookmark This Article?
Can We Help You With A Medical Negligence Enquiry?
Early legal assistance can be vital so please contact us if you would like to discuss your situation. Please call us free on 0800 234 3300 (or from a mobile 01275 334030) or complete our Online Enquiry Form.

---