Medical Negligence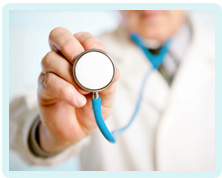 Fistula After A Hysterectomy
If a fistula develops after a hysterectomy, it is an unfortunate but non-negligent complication, or is medical error to blame?
Colo-vaginal fistula after a hysterectomy
There is a very small risk that a colo-vaginal fistula will develop after a hysterectomy. A colo-vaginal fistula is when there is a hole or passage between the colon and the vagina, allowing faeces and waste products to pass from one to the other.
A hysterectomy may lead to a colo-vaginal fistula for one of two reasons:-
1. Direct injury
The surgeon may inadvertently cut into the wall of the bowel during the operation. If the cut goes through the full thickness of the bowel and it is not repaired, faeces will leak from the colon and into the abdominal cavity.
A direct injury to the bowel may lead to peritonitis, an infection of the lining of the abdomen. However, it is more likely that the bowel contents will be slightly fluid, and will therefore seep through the vaginal vault. This will normally become apparent within 48 hours of the operation when a patient begins to pass a foul-smelling faecal discharge from her vagina.
2. Inadequate blood supply
The bowel wall is full of small blood vessels which ensure a rich blood supply. During surgery these can be inadvertently injured, causing an area of the bowel wall to have an inadequate blood supply. This may heal of its own accord, but if the reduced blood supply continues for between five to 10 days, the tissue will fall away. This will leave a hole in the colon, resulting in either peritonitis or faecal discharge from the vagina.
Is a colo-vaginal fistula after hysterectomy negligent?
Does a colo-vaginal fistula after a hysterectomy amount to medical negligence? The answer depends upon the circumstances involved.
If a fistula develops because of inadequate blood supply, there will not be a case of medical negligence. Such an injury can occur despite a reasonable standard of care from an appropriately skilled surgeon. Furthermore the risk of a fistula occurring in this way is so small that a patient would not normally be forewarned before signing the consent form.
However, if the fistula develops because of a direct injury and this was not noticed at the time, there will be a case of medical negligence. Indeed, it is not necessarily negligent that the injury occurs in the first place as this can happen, particularly in difficult dissections – for example, if a patient has uterine adhesions. But it is essential the injury is recognised immediately and repaired by a colorectal surgeon. A failure to do so will amount to a substandard level of medical care.
If you have suffered a colo-vaginal fistula after a hysterectomy and you believe medical error is to blame, please get in touch with us today. You could be entitled to claim compensation.
Bookmark This Article?
Can We Help You With A Medical Negligence Enquiry?
Early legal assistance can be vital so please contact us if you would like to discuss your situation. Please call us free on 0800 234 3300 or complete our Online Enquiry Form.

---