Medical Negligence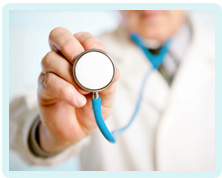 Fatal Medical Negligence Claims
If you believe your loved one has died because of medical error, you do not have to suffer in silence. Instead, contact a solicitor to discuss your options, as you could take legal action against the individual or organisation responsible.
Although pursuing a medical negligence claim will not undo the terrible damage your family has suffered, taking action may help you achieve a sense of justice, while it may also prevent mistakes occurring in the future.
Making a fatal medical negligence claim
If you think your family member has died because medical professionals did not provide an acceptable level of care, get in touch with a solicitor who specialises in medical negligence. This will allow you to talk to a legal expert about the treatment your loved one received. A solicitor will then suggest whether or not a medical negligence claim is a suitable course of action.
If you are told that you can pursue a fatal medical negligence claim, your solicitor will handle everything for you, guiding you through the process. This will involve obtaining your loved one's medical records, taking statements from you and other witnesses, and negotiating with the defendant side. If an inquest is held, your solicitor can act as your legal representative and will support you throughout.
Who can make a fatal medical negligence claim?
The claim will need to be made on behalf of your loved one's estate. This means a claim can be pursued by the executor or administrator of the Will. Alternatively, a claim can be made by a dependant of the deceased.
Compensation for fatal medical negligence
If the claim is successful, you will be awarded a sum of compensation to reflect the damages incurred. This will cover the pain and suffering your loved one endured before he/she died, and the money that has been lost because of the negligence. This can include a loss of earnings and funeral expenses. A statutory bereavement award will also be given, and a sum to reflect your loss of dependency.
Of course this will never turn back the clock but it will provide you with financial support, something which will be very useful if you were financially dependent upon the deceased. Many also say that making a claim gives them a sense of closure, as it allays the anger and feeling of hopelessness they feel at having lost of loved one to medical negligence.
Speak to a solicitor
To find out more about making a fatal medical negligence claim, do not hesitate to get in touch with a solicitor today.
Bookmark This Article?
Can We Help You With A Medical Negligence Enquiry?
Early legal assistance can be vital so please contact us if you would like to discuss your situation. Please call us free on 0800 234 3300 (or from a mobile 01275 334030) or complete our Online Enquiry Form.

---