Medical Negligence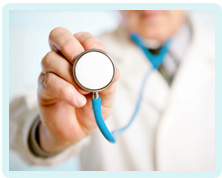 Fasciotomy Surgery and Compartment Syndrome
Compartment syndrome must be treated with fasciotomy surgery. The procedure must be performed without delay or permanent nerve damage may occur.
Treating compartment syndrome
Compartment syndrome is when the pressure within a muscle compartment becomes too high, compressing the blood vessels. This hinders the flow of blood, causing the muscle to become deficient in oxygen. If pressure is not alleviated, the lack of blood and oxygen will eventually cause the cells to die. The muscle will then begin to break down, after which it cannot be saved.
To prevent muscle necrosis, the pressure within the compartment must be released. To achieve this, medical professionals must carry out a fasciotomy, whereby the inelastic fascia (connective tissue) surrounding the muscle compartment is surgically cut.
During a fasciotomy the necrotic muscle must also be removed. It can be difficult to determine which muscles are dead, so often a conservative approach is taken in the first instance. If muscle which appeared alive is later found to be necrotic, further operations can be performed.
Delayed fasciotomy surgery
It is generally accepted that if surgery is carried out eight to 12 hours after the onset of symptoms, a patient will be left with minor disabilities. If surgery is performed 24 hours after the onset of symptoms, it is likely that muscle necrosis will be complete. This will need to be removed, leading to a permanent defect and possible nerve damage. In some cases the muscle necrosis may be so extensive that the limb must be amputated.
If fasciotomy surgery is delayed because doctors failed to either diagnose the condition or appreciate the need for urgent treatment, there could be grounds for a compensation claim. If this has happened to you, a solicitor who specialises in medical negligence will be able to advise you further, explaining whether or not you are entitled to pursue legal action.
Legal advice for compartment syndrome
If you have been left with complications because your compartment syndrome was not treated in a timely fashion, do not hesitate to contact us today. We will put you through to one of our specialist solicitors who will then ask you questions about the care you received.
If it is thought that the operation to treat compartment syndrome was negligently delayed, you will be able to pursue a medical negligence claim. If your claim is successful, you will be awarded compensation for the pain, suffering and financial loss you have wrongfully incurred.
Bookmark This Article?
Can We Help You With A Medical Negligence Enquiry?
Early legal assistance can be vital so please contact us if you would like to discuss your situation. Please call us free on 0800 234 3300 (or from a mobile 01275 334030) or complete our Online Enquiry Form.

---