Medical Negligence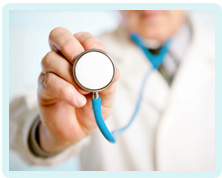 Failure To Drain Abscess
If medical professionals failed to drain your abscess, causing you to develop serious complications, you could be entitled to claim compensation. Contact a medical negligence solicitor to find out more.
Treating an abscess
Treating an abscess will depend upon the location and size of the abscess. A small abscess located just underneath the skin may heal without any medical intervention. But if the abscess persists, continues to grow in size, or is immediately large, a course of antibiotics should be prescribed. If a course of antibiotics do not prove effective, or the abscess is very large, the pus should be drained with a needle.
It is important that large or persistent abscesses are drained. Otherwise more and more pus will fill the cavity until it eventually bursts. This can be dangerous as pus will spill into the surrounding tissue, causing the infection to spread. This has the potential to make a patient extremely unwell, and can lead to serious infections such as necrotising fasciitis.
Failure to drain an abscess
Any reasonably competent medical professional in the UK should be able to treat an abscess effectively, thereby avoiding unnecessary complications.
Doctors should begin by identifying the size and location of an abscess, and deciding upon the best course of action. If an abscess is very large in size, it should be drained immediately. Otherwise a conservative approach will be suitable, but further treatment must be given if it does not clear up.
If medical practitioners fail to drain an abscess, even though there is a clinical need to do so, the level of care will be considered substandard. If this causes serious complications that could otherwise have been avoided, there will be grounds for a compensation claim.
Claiming for substandard medical care
If you have suffered complications because medical professionals failed to drain your abscess, you need to find out what options are available to you. This is because you may well be the innocent victim of medical negligence, for which you will be entitled to claim compensation.
To find out if you have been harmed because of substandard medical care, you need to speak to a solicitor without delay.
A solicitor who specialises in medical negligence will be able to suggest whether or not you are the victim of medical negligence. If so, you will be entitled to pursue a claim for compensation. If successful, you will be awarded financial redress for the physical and emotional pain and suffering you have experienced, and the actual financial loss you have incurred.
Bookmark This Article?
Can We Help You With A Medical Negligence Enquiry?
Early legal assistance can be vital so please contact us if you would like to discuss your situation. Please call us free on 0800 234 3300 or complete our Online Enquiry Form.

---