Medical Negligence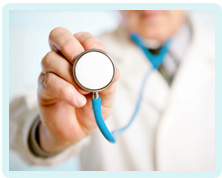 Failure to Diagnose Sickle Cell Disease
Sickle cell disease, or sickle cell anaemia, is a genetic disorder where the red blood cells develop abnormally. It is sometimes spelt sickel cell disease.
Diagnosing sickle cell disease
Sickle cell anaemia is an inherited condition. This means that if one parent is a carrier of the mutant gene but the other is not, a child will not be born with sickle cell anaemia. However, it is possible that the child will also be a carrier of the mutant gene. If both parents are carriers, there is a one in four chance the baby will have sickle cell anaemia.
Because sickle cell anaemia is passed from parent to child, all women in the UK are screened during pregnancy to see if they are a carrier of the sickle cell gene. If this is positive, the father will also be offered a test. When a baby is born in the UK, a heel prick test will verify whether or not a baby has the disorder.
If someone was not born in the UK and so was not tested at birth, he or she may not know whether they have the condition. A simple blood test can confirm a diagnosis, with high levels of defective haemoglobin indicating sickle cell anaemia.
Complications of sickle cell anaemia
Sickle cell anaemia cannot be cured. Nevertheless, ongoing treatment will be needed to prevent the possible complications associated with sickle cell anaemia, including:-
Infection;
Stroke;
Sickle cell crisis (where blood cells clog parts of the blood vessels);
Chronic pain;
Anaemia;
Gallstones;
Leg ulcers.
A combination of painkillers, antibiotics, blood transfusions and other medication will be required to prevent these complications. Therefore it is essential the condition is diagnosed or a person will not receive the treatment needed to avoid these life-threatening problems.
Failing to diagnose sickle cell anaemia
It is very easy to diagnose sickle cell anaemia: all it takes is a single blood test. Anyone presenting the symptoms of sickle cell anaemia should be suspected of having the condition, especially if they have an African/Caribbean heritage. The same is true of anyone that presents to hospital with the complications associated with sickle cell anaemia, such as a sickle cell crisis.
If medical professionals fail to diagnose the disorder and this causes complications to develop, the standard of care will have fallen to an unacceptable level. Any reasonably competent medical professional should be able to recognise the symptoms of sickle cell anaemia and make an accurate diagnosis. If this failure leads to additional pain and suffering for the patient, there will be grounds for a compensation claim.
Bookmark This Article?
Can We Help You With A Medical Negligence Enquiry?
Early legal assistance can be vital so please contact us if you would like to discuss your situation. Please call us free on 0800 234 3300 (or from a mobile 01275 334030) or complete our Online Enquiry Form.

---