Medical Negligence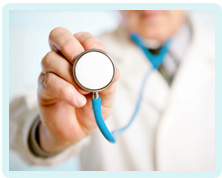 Failure To Diagnose Diabetes UK
If you have suffered health complications because your diabetes was not diagnosed in a timely fashion, you could be considered the victim of medical negligence. This can apply to those with type I diabetes, type II diabetes and gestational diabetes.
What is diabetes?
Diabetes is when the body does not produce enough insulin, a hormone that helps to break down the glucose in the food we eat. Normally the pancreas produces insulin and releases it into the bloodstream. There it removes the glucose from the blood and carries it to the cells, where it is used to produce energy.
But a diabetic person will not produce enough insulin to achieve this, or the insulin they have does not work properly. The body is therefore unable to break down glucose and the glucose levels in the blood will become dangerously high.
Diabetes is a permanent condition which cannot be cured, only managed. There are three different types of diabetes: type I (or juvenile diabetes), type II diabetes (which occurs in adults and is associated with a poor lifestyle) and gestational diabetes (which lasts only for the duration of a pregnancy).
Diagnosing diabetes
When the blood glucose levels are persistently too high, a number of symptoms will arise. These include:-
Feeling extremely thirsty;
Needing to urinate frequently;
Fatigue;
Weight loss;
Mood swings.
When someone seeks medical assistance for these complaints, a medical practitioner should immediately suspect the possibility of diabetes. Urine and blood tests can confirm whether or not this is the case.
Failure to diagnose diabetes and medical negligence
However, some people with diabetes will remain unaware of their condition for months or years on end. Sometimes this will be because they do not seek medical advice, believing they are simply tired and agitated. But in some cases the condition will remain undiagnosed because medical professionals simply fail to detect the problem. This is particularly prevalent in people with type II diabetes, with some reportedly having the condition for 12 years without being diagnosed.
Claiming for delayed diagnosis of diabetes
Undiagnosed diabetes can be extremely dangerous as having high glucose levels will damage the internal organs. If this continues for a long time chronic health issues may arise, including heart disease, stroke, blindness, limb amputation and kidney failure.
If this is something to have affected you or your loved one, you need to talk to a solicitor about the care you received. If doctors failed to diagnose your diabetes in a timely fashion and this causes you unnecessary injury, you could be entitled to claim compensation.
Bookmark This Article?
Can We Help You With A Medical Negligence Enquiry?
Early legal assistance can be vital so please contact us if you would like to discuss your situation. Please call us free on 0800 234 3300 (or from a mobile 01275 334030) or complete our Online Enquiry Form.

---