Medical Negligence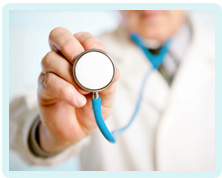 Failure To Diagnose Appendicitis In A&E
If you have attended A&E with appendicitis but doctors failed to make a timely diagnosis, you could be entitled to claim compensation. Speak to a solicitor to find out more.
Diagnosing appendicitis in A&E
In any patient (particularly young male patients) presenting to A&E with abdominal pain, it is expected that the examining doctor will consider appendicitis amongst the differential diagnoses, given the frequency of the condition.
It is important to note, however, that in the early stages the symptoms of appendicitis may be non-specific and not immediately diagnostic. Nevertheless, it is the responsibility of the examining doctor in the A&E department to consider and exclude more serious conditions, including appendicitis, before the patient may be discharged home.
The features that might be considered indicative of appendicitis are:-
Abdominal pain which is getting increasingly worse;
Constant pain which moves to the lower abdomen;
Tenderness in the right lower quadrant of the abdomen (i.e. the site of the appendix);
Voluntary guarding (where the abdominal muscles tense upon examination).
If these clinical features are present, appendicitis should be one of the possible diagnoses investigated. It is the responsibility of examining doctor to order further tests that will help secure an accurate diagnosis. The results of these tests should then be used to inform the next steps in a patient's care.
As a minimum, blood tests should be carried out and the full blood count, urea and electrolytes assessed. The full blood count is particularly helpful in that elevation of the white cell count is indicative of significant infection. X-rays of the chest and abdomen can also help establish whether there is any unexpected condition, for example, obstruction or perforation.
If healthcare professionals are still uncertain as to whether or not a patient has appendicitis, he or she should be observed for another four hours, after which a review should take place. Normally this will end with a patient being referred on to the surgical team for admission. If it is decided that a patient can be discharged, he or she should be advised to return immediately to hospital if their condition deteriorates.
Failure to diagnose appendicitis in Accident and Emergency
Unfortunately, however, A&E doctors regularly fail to diagnose appendicitis, instead discharging a patient home with no further advice. This usually occurs because the significant of a patient's symptoms and examination findings are not appreciated by the examining doctor, despite the need to consider acute appendicitis in patients presenting with abdominal pain being well recognised in A&E practice.
If you or your loved one has suffered because A&E doctors failed to diagnose appendicitis, get in touch with us to discuss making an appendicitis compensation claim.
Bookmark This Article?
Can We Help You With A Medical Negligence Enquiry?
Early legal assistance can be vital so please contact us if you would like to discuss your situation. Please call us free on 0800 234 3300 (or from a mobile 01275 334030) or complete our Online Enquiry Form.

---