Medical Negligence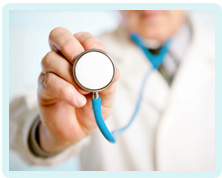 Failure To Diagnose A Cloacal Defect
If you have suffered a cloacal defect after the delivery of your child but this was not detected at the time of the birth, you will be entitled to make a medical negligence claim.
What is a cloacal defect?
A cloacal defect is when there is nothing separating the vaginal opening and the rectum. In other words there is no perineum, but just one continuous channel.
A cloacal anomaly is a defect that people are normally born with. This happens when the foetus does not grow properly, leaving a gap between the vagina and rectum. This is normally discovered and treated at the time of delivery.
However, it is also possible for an adult to sustain a cloacal deformity due to a traumatic incident. This will ordinarily be a birth injury during a vaginal delivery, where the perineum tears from the vagina to the rectum.
When should a birth injury be detected?
Birth injuries range in severity and are usually categorised as a first, second, third or fourth degree tear, with a fourth degree tear being the most severe. A cloacal defect is another step up from this and is the worst type of birth injury you can sustain.
No matter what type of birth injury you have, it should be diagnosed and repaired shortly after the delivery of your child. A qualified midwife or a doctor should perform a vaginal and a rectal examination to ensure a birth injury, if present, is detected.
It is necessary to include the rectal examination or the more serious injuries – such as a cloacal defect – may not be detected. Indeed, sometimes the vagina will superficially look unharmed, but upon examination a significant tear is found. Therefore it is not enough to simply assess the genitalia visually.
Failure to diagnose a cloacal defect
As unlikely as it may seem, a cloacal defect can go undiagnosed. A woman will subsequently be discharged from hospital unaware that she has an injury. She will go on to experience unwelcome complications such as faecal incontinence, faeces leaking from the vagina and urinary tract infections.
Hopefully these problems will lead to the cloacal defect being diagnosed. A repair can then be carried out, although it is widely accepted that secondary repairs are not as effective as primary repairs. This means a woman may have continuing complications.
Claiming for a cloacal defect
Even if a cloacal defect is eventually diagnosed, a woman will still have been the victim of medical negligence, as the injury should have been detected in hospital shortly after the birth of her child. A failure to do so is totally unacceptable. If this has happened to you, you will be entitled to pursue compensation for the harm this negligence has caused.
Bookmark This Article?
Can We Help You With A Medical Negligence Enquiry?
Early legal assistance can be vital so please contact us if you would like to discuss your situation. Please call us free on 0800 234 3300 (or from a mobile 01275 334030) or complete our Online Enquiry Form.

---