Medical Negligence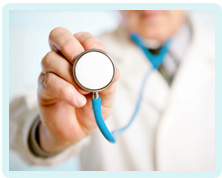 Failed Sterilisation Due To Negligent Surgery
If your sterilisation has failed because the surgeon did not correctly attach a clip to your fallopian tube, you will be considered the innocent victim of medical negligence.
This means you will be able to claim compensation for the damages you have incurred, including the trauma of falling pregnant unexpectedly and the inconvenience of having to undergo another sterilisation procedure.
What happens during a sterilisation?
Sterilisation is a permanent method of contraception, making it the female version of a vasectomy. It is a common procedure that is normally conducted by a gynaecologist.
Before the operation a patient should be fully advised of the risks before signing the consent form. One of these risks is failed sterilisation due to recanalization, whereby one or both of the fallopian tubes naturally grow back together.
During the operation a patient will be given a general anaesthetic and so will be completely unconscious. The surgeon will then insert small tubes into the patient's abdomen. These have tiny cameras attached to the end which rely an image to a large screen. This allows the surgeon to see inside the patient's body without creating a large incision across the abdomen. This is known as laparoscopic surgery, or keyhole surgery.
Once the cameras are in place the surgeon must locate the fallopian tubes and attach a Filshie clip to each. Special care must be taken to ensure the clip is attached to the correct structure (i.e. the fallopian tube), and that it is completely blocking the tube. Photographs must be taken and retained on a patient's medical records to verify that the fallopian tube has indeed been properly clipped.
Surgical error and failed sterilisation
However, there are times when a surgeon does not occlude the fallopian tubes during a sterilisation. This is either because he/she mistakenly attaches a clip to a structure other than a fallopian tube (such as a ligament), or does not fully attach the clip, leaving a pathway between the ovary and the uterus. Often the error is not identified at surgery because photographs are not taken or assessed before the close of the procedure.
This will of course be very troubling because the patient will unknowingly remain able to conceive. She may therefore go on to have sexual intercourse without using any form of contraception, resulting in an entirely unexpected pregnancy. Only when further investigations are carried out is the failed sterilisation noted.
Expert legal advice
If you have been one such person to experience a failed sterilisation because of surgical error, get in touch with a solicitor. In suffering a failed sterilisation you will be considered the victim of a substandard level of medical care and a solicitor can help you claim the compensation you deserve.
Bookmark This Article?
Can We Help You With A Medical Negligence Enquiry?
Early legal assistance can be vital so please contact us if you would like to discuss your situation. Please call us free on 0800 234 3300 (or from a mobile 01275 334030) or complete our Online Enquiry Form.

---