Medical Negligence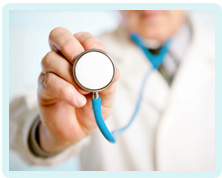 Emergency C-Section Not Carried Out
An emergency caesarean section will be needed if complications arise during a vaginal delivery, meaning it is no longer safe to continue with a 'natural' birth.
If medical practitioners fail to change the mode of delivery and the mother or baby suffers injuries as a result, there may be grounds for a compensation claim. For more information about suing the hospital where you gave birth, please contact us at Glynns Solicitors today.
Predicting natural birth complications
Anyone giving birth vaginally can experience complications. It is not always possible to predict who will develop problems, although there are factors that increase the risk.
Factors that increase the risk of complications during birth include:
Women over the age of 35
Women who are overweight or obese
Recreational drug use
Bleeding after 24 weeks of gestation
High blood pressure
Major gynaecological surgery
Foetal abnormality
Baby lying in breech position
If a woman has one or more of these risk factors, clinicians should consider whether it would be better to change the mode of delivery from a vaginal birth to a C-section. A woman may have hoped for a vaginal birth, but if it is safer to proceed with a C-section, that is the action that must be taken.
Should medical practitioners fail to recognise that a vaginal delivery would put a woman and her baby at risk, there will be a substandard level of care. For example, if the baby is lying in the breech position and has not turned, a C-section should be arranged.
Acting upon vaginal birth complications
As mentioned above, vaginal birth complications cannot always be predicted. If a birth does unexpectedly become complicated, medical practitioners must be quick to note the complications and decide upon the most appropriate course of action. If it would be unsafe to continue with a vaginal delivery, an emergency caesarean section will be required.
For example, a mother may be displaying dangerously high blood pressure. If this cannot be brought under control, the mode of delivery must be swapped to an emergency C-section.
Should medical practitioners fail to act upon complications, there will be a substandard level of care. If this causes mother or baby harm, there may be grounds for a claim.
Professional legal advice
If your vaginal birth was not correctly managed by medical practitioners, you need to speak to a lawyer about your rights. You could be entitled to pursue a claim for compensation. For more information please contact us today.
Free, no obligation enquiry
We offer everyone a free, no obligation enquiry. This means you can talk to a solicitor completely free of charge. After this consultation you will be given expert legal advice, during which you will be told whether you have grounds to make a claim.
Please call us free on 0800 234 3300 (or from a mobile 01275 334030) or complete our Online Enquiry Form.

---