Medical Negligence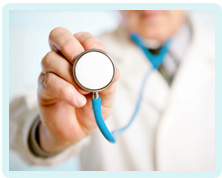 Surgical Complications with a Duplicate Ureter
If you have suffered surgical complications because medical professionals did not realise you have a duplicate ureter, you could be entitled to compensation.
In this article we explore what a duplicate ureter is, what surgical complications might arise with a duplicate ureter and how these should be handled by doctors.
What is a duplicate ureter?
Urine is created in the kidneys and travels to the bladder via a long narrow tube called a ureter. Normally a person will have two ureters – one for each kidney. But some people will have two ureters going to the same kidney. This can happen on one side (the left or right side), or on both sides (the left and right side). This is known as having duplicate or duplex ureters.
Surgery with a duplicate ureter
Duplex ureters will not necessarily result in problems; often a person will not even be aware of the situation. On the other hand some will develop recurrent urinary tract infections, in which case surgery may be recommended to remove the duplicate ureter(s).
However, a duplex ureter can cause complications during lower abdominal surgery – such as a hysterectomy. Injury to the ureter is a known complication of such procedures does not in itself represent a breach of duty.
Nevertheless, it is important the operating surgeon and their team are aware a patient has a duplex system. Otherwise a repair will be performed on one ureter and not the other. This will result in urine leaking into the abdominal cavity, causing a serious infection.
Claiming for surgical complications
Sometimes the duplex ureter will have been diagnosed before the operation – either because it has been detected earlier in life, or it is detected during a pre-operative scan. If so, no time should be wasted in repairing the ureters should they sustain an injury. If there is a delay, despite the fact the duplex system was known about, there will be grounds for a medical negligence claim.
Even if a scan is performed, it may not show the duplex ureter. If it is undiagnosed but a patient does go on to suffer complications associated with an injured ureter in the post-operative period, more tests should be carried out. This might include a CT scan and a flexible cystoscopy. This should allow the problem to be identified, after which a repair can be achieved. If there is an unreasonable delay in diagnosing and treating the duplicate ureter, the level of care will be considered substandard.
Legal advice
If you or your loved one has suffered complications due to a duplex ureter, get in touch with a solicitor to discuss your options.
Bookmark This Article?
Can We Help You With A Medical Negligence Enquiry?
Early legal assistance can be vital so please contact us if you would like to discuss your situation. Please call us free on 0800 234 3300 (or from a mobile 01275 334030) or complete our Online Enquiry Form.

---