Diverticular Disease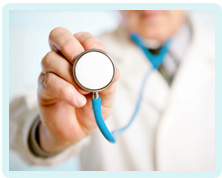 Diverticular Disease and Medical Negligence
With approximately 50% of all people experiencing some form of diverticular disease by the time they are 50 years old, and nearly 70% by the time they are 80 years old, this is a widespread condition which can often be improved by something as simple as a change in diet. However, occasionally mistakes are made by medical professionals, causing a patient to experience additional pain and suffering.
What Is Diverticular Disease?
Diverticular disease is a common condition which affects the digestive system and develops when small areas of the lining of the bowel weaken and form bulges or pouches, known as 'diverticula'.
The condition is commonly associated with people over 50 years old, and is particularly prevalent in those who have a low-fibre diet, as well as people who are obese and do not exercise regularly.
There are three different stages of the condition: diverticulosis (where the diverticula are present but the patient displays no symptoms), diverticular disease (where the diverticula do cause symptoms), and diverticulitis (where the diverticula become inflamed).
Symptoms of diverticular disease include the following:-
Abdominal pain;
Bloating;
Flatulence;
Constipation;
Diahorrea.
Patients suffering from diverticulitis may also experience the following:-
Constant and severe abdominal pain;
Fever;
Frequent need to urinate;
Pain when urinating;
Changes in bowel movement;
Nausea and vomiting.
Delay in Diagnosing Diverticular Disease
Diverticular disease is often wrongly diagnosed, as the symptoms are similar to a number of other illnesses, including irritable bowel syndrome, Crohn's disease, colorectal cancer, and appendicitis. Additionally, diverticular disease can be easily mistaken in female patients for a gynaecological problem, such as an ectopic pregnancy or an ovarian cyst.
A positive diagnosis of diverticular disease can be achieved with a number of tests, the most common of which are a CT scan, a barium enema, and a colonoscopy. If diagnosed with the condition, a patient will be advised to take paracetamol for stomach pain, increase the amount of fibre in their diet and taking bulk-forming laxatives.
However, if there is a delay in diagnosing diverticular disease, a number of complications can occur. This is particularly true for patients whose condition has progressed to diverticulitis and need to be admitted to hospital to receive treatment. This will usually include the administration of antibiotics, fluids and energy through a drip, both to prevent infection and aid the colon in recovery. In more serious cases, emergency surgery may be needed to remove the affected part of the bowel.
If a patient does not receive the appropriate treatment then further medical problems can arise, including the following:-
Sepsis;
Perforation of the bowel;
Gastrointestinal bleeding;
The formulation of a fistula;
The formation of an abscess;
Haemorrhage;
Obstruction of the bowel;
Peritonitis (where the diverticular burst, causing the lining of the abdomen to become inflamed and swollen.)
These complications all require additional treatment, and many are considered to be a medical emergency which can make a patient very unwell, or even lead to death.
Diverticular Disease and Medical Negligence
Diverticular disease is a common condition which can be effectively managed by medical professionals. If you have suffered any further complications as a result of having diverticular disease, perhaps due to a failure to diagnose or a late diagnosis, it may well account to medical negligence. You should seek early legal advice, as you may be entitled to compensation.
Can We Help You With A Medical Negligence Enquiry?
Early legal assistance can be vital so please contact us if you would like to discuss your situation. Please call us free on 0800 234 3300 (or from a mobile 01275 334030) or complete our Online Enquiry Form.

---