Medical Negligence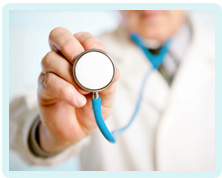 Diathermy Burns and Medical Negligence
If you have been left with skin damage after surgery, have you been the victim of surgical error?
Skin damage during surgery
There are various ways in which the skin may suffer damage during a surgical procedure. Below we explore three of the most common types of injury, explaining whether or not there may be a case of negligence.
1. Diathermy burns
A diathermy is a surgical tool that uses the heat produced by electricity to seal blood vessels and/or cut tissue. If a diathermy is not applied properly, it can lead to a diathermy burn. If a diathermy burn is sustained during a procedure, it may result in a successful medical negligence compensation claim.
2. Skin preparation solutions
The skin should be prepared before surgery with an iodine solution. Some surgeons do use an alcoholic solution which can pool and lead to a chemical burn if not dried properly before application of the drapes. In the worst case scenario this pooled alcohol is ignited by use of the diathermy and causes a full thickness thermal burn.
If a diathermy burn happens because the skin has not been dried properly, there may be grounds for a medical negligence claim.
3. Adhesive drapes
Some patients do react to the self-adhesive drapes, particularly if they are removed carelessly. Superficial skin damage occurs, usually associated with blisters which then burst to leave a raw area. This would generally heal within 10 days and would not be expected to cause any long term problems.
There can also be problems when the drapes are removed with care because of underlying tissue swelling which often occurs during surgery. This leads to what is in effect a friction burn. Skin damage from the surgical drapes is an inevitable, minor complication of any surgical procedure and is not the result of negligence.
An iodine impregnated plastic fil may also be applied to the skin and this can cause superficial skin damage. Again, this is not deemed to be negligent.
Speak to a solicitor
If you suspect you have been the innocent victim of surgical error, get in touch with us and speak to a solicitor. We specialise in medical negligence claims and will be able to advise you further. We will put you through to one of our solicitors who will ask about the details of your care. Once all the information has been collected, we will suggest whether you can pursue a compensation claim.
Bookmark This Article?
Can We Help You With A Medical Negligence Enquiry?
Early legal assistance can be vital so please contact us if you would like to discuss your situation. Please call us free on 0800 234 3300 (or from a mobile 01275 334030) or complete our Online Enquiry Form.

---