Diabetes During Pregnancy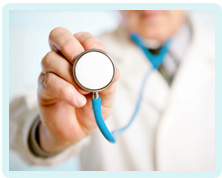 A Guide To Diabetes During Pregnancy
According to NICE (National Institute For Health And Clinical Excellence) guidelines approximately 650,000 give birth in England and Wales each year and 2-5% of pregnancies involve women with diabetes. Of these, 87.5% of the pregnancies complicated by diabetes are estimated to be due to gestational diabetes and 7.5% are estimated as being due to type 1diabetes with the remaining 5% being due to pre-existing type 2 diabetes.
Diabetes in pregnancy requires special care and for these reasons the following are recommended:
Women with pre-existing diabetes who plan to become pregnant should be given advice on pre-conception care. This involves establishing good gylcemic control before conception and the importance of avoiding unplanned pregnancies. This is essential advice for women with diabetes
Sometimes women who become pregnant are identified as suffering from what is known as gestational diabetes which resolves sometimes (but not always) after delivery of the baby.
Individuals who are at high risk of developing gestational diabetes are the following:

(a) with a body mass index above 30
(b) previous baby weighing 4.5 kilograms or above
(c) previous gestational diabetes
(d) family history of diabetes (first degree relative with diabetes)
(e) family origin with a high prevalence of diabetes i.e. south asian, black caribbean or middle eastern
These risk factors should be considered at booking and any woman with any one of those risk factors should be offered testing for gestational diabetes.
The 2 hour oral glucose tolerance test should be used to test for gestational diabetes and all women suffering from diabetes during pregnancy should be informed of good glycemic control throughout pregnancy or reducing the risk of trauma during birth, excessive growth of the foetus, neo-natal hypoglycemia and still birth.
The care you receive in pregnancy should include the following :
contact with the diabetes care team for assessment of glycemic control every one to two weeks throughout the pregnancy
retinal assessment at sixteen to twenty weeks for women with pre existing diabetes who show signs of diabetic retinopathy at the first ante natal appointment
at twenty weeks a four chamber view of the foetal heart and outflow tracks
at twenty-eight weeks ultra sound monitoring of foetal growth and amniotic fluid volume together with retinal assessment of women with pre existing diabetes with no diabetic retinopathy at their first ante natal clinic visit
at thirty-two weeks ultra sound monitoring of foetal growth
at thirty-six weeks offer ultra sound monitoring of foetal growth and offer information about growth and timing, mode and management of birth
analgesia and anaesthesia, changes to hypoglycemic therapy during and after birth together with management of the baby and breast feeding after birth
at thirty-eight weeks women with diabetes should be offered induction of labour or caesarean section if indicated together with regular tests of foetal wellbeing for women with diabetes who are awaiting spontaneous labour
tests of foetal wellbeing should be offered at thirty-nine, forty and forty-one weeks
Those managing the pregnancy of women with diabetes should aim for delivery at thirty-eight to forty weeks (unless earlier delivery is indicated for example the abdominal circumference of the baby is greater than the head circumference on a scan) and elective caesarean should be discussed if the estimated foetal weight is either:
greater than 4,250 grams and the foetus shows asymmetrical growth; or
greater than 4,750 grams and the foetus shows symmetrical growth
You should bear in mind that scan measurements can be plus or minus 500 grams at term.
If you feel that your pregnancy has not been managed in this way and you have suffered trauma as a result, then please do not hesitate to contact our team.
Bookmark This Article?
Can We Help You With A Medical Negligence Enquiry?
Early legal assistance can be vital so please contact us if you would like to discuss your situation. Please call us free on 0800 234 3300 (or from a mobile 01275 334030) or complete our Online Enquiry Form.

---