Medical Negligence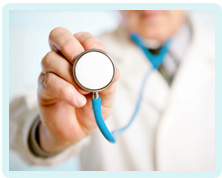 Delayed Treatment of Compartment Syndrome
Compartment syndrome must be treated quickly if complications are to be avoided. If medical professionals fail to diagnose and treat the condition in a timely fashion, there could be grounds for a medical negligence compensation claim.
Compartment syndrome
Compartment syndrome is a relatively common condition, particularly after severe trauma to or a prolonged operation. It happens when the pressure increases within an enclosed bundle of muscles – called a 'compartment'. The pressure can increase due to swelling or bleeding inside the muscle compartment (for example, because of a fracture or crash injury).
The fascia that surrounds a bundle of muscles does not expand easily. Therefore when the pressure within a compartment increases, it compresses the blood vessels, restricting the blood flow to the tissue. The muscle tissue then becomes ischaemic (lacking in blood and oxygen), eventually causing it to die. This is called tissue necrosis.
The signs and symptoms of compartment syndrome include: pain and discomfort, pain in movement of the limb, altered sensation and numbness.
Time frame for treating compartment syndrome
Acute compartment syndrome is a medical emergency, meaning it must be treated quickly if long-term problems are to be avoided. When someone with compartment syndrome begins to suffer from reduced sensation, the tissue has started to become necrotic. At this stage the condition is critical and treatment must be carried out within eight hours.
Treatment involves a surgical procedure during which the fascia is cut, allowing the pressure within the compartment to be released. This is called a fasciotomy.
If treatment is provided within eight hours, the patient will be left with scarring and possibly and a skin graft, but will make a full recovery. If treatment is provided within eight to 12 hours, a patient may be left with a degree of disability. If treatment is provided after 12 hours, tissue necrosis will have occurred. By 24 hours tissue necrosis will be extensive and the dead muscle will need to be removed.
Delayed treatment of compartment syndrome
Unfortunately there are times when the treatment of compartment syndrome is delayed because of medical error. For example, medical professionals may fail to accurately interpret a patient's symptoms, overlooking compartment syndrome as a differential diagnosis.
If it is found that the operation to treat compartment syndrome was negligently delayed by a failure to respond appropriately to symptoms and clinical examinations, and this failure to respond in time led to complications, there will be grounds for a compensation claim.
To find out if you or your loved one can claim for the delayed diagnosis and treatment of compartment syndrome, get in touch with us today and speak to a solicitor.
Bookmark This Article?
Can We Help You With A Medical Negligence Enquiry?
Early legal assistance can be vital so please contact us if you would like to discuss your situation. Please call us free on 0800 234 3300 (or from a mobile 01275 334030) or complete our Online Enquiry Form.

---