Medical Negligence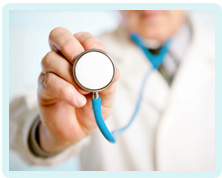 Delayed Diagnosis of Tongue Cancer
If your loved one died of tongue cancer because doctors failed to diagnose and treat the condition in a timely manner, you could be entitled to pursue a claim on behalf of the estate.
Tongue cancer symptoms
Tongue cancer can either appear at the front of the tongue or the base of the tongue, which is situated in the throat.
The symptoms of tongue cancer can at first appear fairly non-specific. They include:
Sore throat
Ear ache
Swollen tongue
Difficulty swallowing food, with food sticking in the throat
Difficulty moving the tongue
These symptoms can often be mistaken by medical professionals as being indicative of other, more minor conditions such as: dental abscess, glossitis and ulcers.
Delayed diagnosis
However, if tongue cancer is misdiagnosed the consequences can be devastating. This is because the cancer can quickly spread to the lymph nodes in the neck. Once the lymph nodes have becomes cancerous, it will be much harder to treat successfully.
A patient's physical condition will also deteriorate once the tongue cancer has spread to the lymph nodes, as it will become increasingly difficult to chew, swallow or talk. A patient may therefore need to be fed through a tube, and may be left to endure great suffering during their final months.
Delayed diagnosis and medical negligence
If medical practitioners failed to diagnose tongue cancer, adversely affecting a patient's prognosis, there may a case of medical negligence. This might occur if:
A GP fails to spot the symptoms of tongue cancer
A GP fails to refer a patient to a specialist for further investigation
A specialist fails to accurately assess a patient's test results
Doctors fail to note a patient's progressive deterioration and order more tests
The correct course of treatment is not provided
To find out if you, or your family member, has been subject to a delayed tongue cancer diagnosis, you should talk to a lawyer today.
Contact us today
At Glynns Solicitors, we specialise in medical negligence claims. We have successfully helped cancer patients and their families pursue a claim for a delay in diagnosis. This includes one elderly woman who died because doctors did not diagnose her tongue cancer for over one year.
To find out if you can sue a GP or hospital for poor tongue cancer care, please get in touch with our team of friendly solicitors. We will discuss your case with you, suggesting what options are available.
Bookmark This Article?
Can We Help You With A Medical Negligence Enquiry?
Early legal assistance can be vital so please contact us if you would like to discuss your situation. Please call us free on 0800 234 3300 (or from a mobile 01275 334030) or complete our Online Enquiry Form.

---