Medical Negligence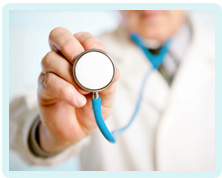 Delayed Diagnosis of Cervical Cancer
If your cervical cancer was not diagnosed in a timely fashion, you could be entitled to pursue a claim for compensation. Contact a medical negligence solicitor to find out more.
Diagnosing cervical cancer
Cervical cancer is a rare but highly preventable cancer. It mainly affects women over 30 years old. It is much rarer in those under the age of 25, but in this age group is known to cause aggressive tumours which can be fatal.
Cervical cancer has classical presentations of post-coital bleeding (bleeding after sex), persistent bleeding between periods and chronic vaginal discharge. If a patient presents to their GP with these symptoms, she should undergo a full pelvic examination with speculum examination of the cervix.
If an examination reveals a cancerous lesion or other abnormalities are found, an urgent referral should be made for a colposcopy, whereby the cervix is closely examined with a magnifying instrument. A biopsy may also be taken at the same time. The results will take around two weeks, and this should confirm whether or not cancer is present.
When a patient presents with the symptoms of cervical cancer, she should be urgently referred to be seen within four to six weeks. Therefore a diagnosis should be made within two months of her initial presentation at the GP surgery.
Smear tests for cervical cancer
Even if a patient does not have the characteristic symptoms of cervical cancer, pre-cancerous changes can be identified during routine smear tests, to be carried out every three years from the age of 25. A cervical smear is not a test for cancer, but it changes are found then an examination and referral is required.
GP surgeries have a duty to invite patients for a smear test. If a test is overdue, a patient should be reminded. If a patient is under the age of 25 but has problems associated with cervical cancer, an examination should be carried out.
Failure to diagnose cervical cancer
If medical professionals fail to diagnose cervical cancer, it may be that the standard of care fell to an unacceptable level. This might apply if medical professionals:-
Make a misdiagnosis after failing to recognise the symptoms of cervical cancer;
Failed to refer a patient for further testing;
Refused to perform a smear test on the grounds of age;
Failed to identify abnormalities present on a smear test;
Failed to identify a lesion during a colposcopy.
If there is a delay in diagnosing cervical cancer for any of the reasons outlined above, there will be grounds for a medical negligence claim. If this has happened to you or your loved one, contact us today and find out what action you can take.
Bookmark This Article?
Can We Help You With A Medical Negligence Enquiry?
Early legal assistance can be vital so please contact us if you would like to discuss your situation. Please call us free on 0800 234 3300 (or from a mobile 01275 334030) or complete our Online Enquiry Form.

---