Medical Negligence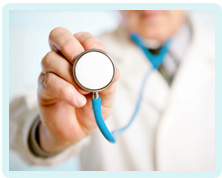 Delay In Treating Fractures
If your fracture was not diagnosed shortly after your accident, there will be a delay in treatment. This can be particularly problematic as the bone will begin to knit together without having been put back into position.
Diagnosing fractures
Broken bones are common injuries that A&E departments and Minor Injury Units are used to seeing. It is not a difficult injury to diagnose, as anyone who has suffered some form of trauma (such as a fall) and is in extreme pain could potentially have a fracture.
A patient who meets this description should be investigated for a broken bone. Sometimes the diagnosis is extremely obvious, as the limb will mis-shapen, or the bone will have actually pierced the skin.
Other times it will be less clear, as there will just be pain, swelling, bruising and possibly even bleeding. These symptoms are similar to other more minor injuries such as a sprain. That is why a patient must be sent for an x-ray, as this is the only way to confirm whether or not the bone has been broken.
Treating fractures
Once a fracture is diagnosed, medical professionals must decide how best to treat it. In some cases, a decision will be made to leave the fracture to heal of its own accord. This will be required, for example, with a broken collar bone.
Normally, however, some form of medical intervention is necessary. Usually this will involve re-setting the broken bone and applying a plaster cast. This will immobilise the bone, manipulating it back into the correct position.
For more complex fractures, surgery may be needed to re-set the bone. In such cases, the surgeon may need to use pins, metal rods, screws and wires to hold the bone in place. These may or may not be removed in time.
Failure to diagnose a fracture
Despite being a commonplace injury that is easily detected, there are times when a fracture remains undiagnosed. This is either because doctors choose not to perform an x-ray at all, mistaking the fracture for a more minor injury. Or it is because an x-ray is carried out, but the radiologist does not assess the image accurately and fails to spot the break.
This will be very troubling for the patient, as he or she will be discharged from hospital in agony, which will not alleviate until the proper treatment is eventually provided. Furthermore, the bone will start to grow back together, but it will not have been set in the right position. This means it will need to be re-broken and re-set, significantly prolonged recovery time.
Compensation for a missed fracture
If your fracture was missed by doctors and you have endured unnecessary pain and suffering because of it, you will be entitled to compensation. Speak to a solicitor to find out more.
Bookmark This Article?
Can We Help You With A Medical Negligence Enquiry?
Early legal assistance can be vital so please contact us if you would like to discuss your situation. Please call us free on 0800 234 3300 (or from a mobile 01275 334030) or complete our Online Enquiry Form.

---