Medical Negligence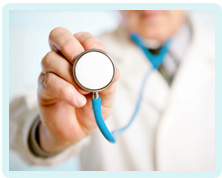 Death From A Perforated Bowel
If your family member has died from a perforated bowel, you need to consider whether medical error was to blame. If so, you will be entitled to pursue a claim on behalf of your loved one's estate. Although this will not undo the bereavement you have endured, it may help you achieve a sense of justice.
Causes of a perforated bowel
A perforated bowel is also called a ruptured or burst bowel. It can happen in a number of ways, with very few of them amounting to medical negligence. For example:-
1. Health conditions such as Crohn's Disease and ulcerative colitis can wear the lining of the bowel down, causing a hole to develop.
2. Surgical procedures can put the bowel at risk of damage. Injury may be sustained because of surgical instrument or even the surgeon's fingers.
3. Traumatic incidents such as a road traffic accident can result in internal damage such as a perforated bowel.
Perforated bowel fatalities
Whatever the cause of a perforated bowel, it is essential that the problem is diagnosed without too much of delay. Indeed, there is a small window of opportunity in which to treat a perforated bowel, before serious complications arise.
If left untreated, waste products and faeces will leak into the abdominal cavity, infecting the lining of the abdomen. This can lead to septic shock and organ failure. These complications are especially dangerous for patients who have recently undergone surgery or who have underlying health conditions, as they may not be able to fight the infection. In such cases, a perforated bowel can prove fatal.
Perforated bowel deaths and medical negligence
If your loved one has died because of a perforated bowel, you need to question whether there was a substandard level of medical care. A perforated bowel will not normally amount to medical negligence in itself – even if it was sustained during surgery.
But what will be deemed negligent is if the injury is not diagnosed in a timely fashion. For instance, if the bowel is perforated during an operation, it must be recognised and repaired immediately. The surgical team should be aware of the problem as a patient will be displaying signs consistent with a perforated bowel.
Alternatively, if a patient presents to hospital with a perforated bowel, medical practitioners should be quick to recognise the symptoms of bowel damage. This will include a bloated and painful abdomen, fever, vomiting and constipation. A failure to do so will amount to medical negligence.
Speak to a medical negligence solicitor
If you would like to know more about claiming compensation for medical negligence, please get in touch with us today.
Bookmark This Article?
Can We Help You With A Medical Negligence Enquiry?
Early legal assistance can be vital so please contact us if you would like to discuss your situation. Please call us free on 0800 234 3300 (or from a mobile 01275 334030) or complete our Online Enquiry Form.

---