Medical Negligence Compensation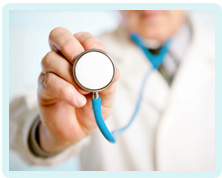 The Costs Of Medical Negligence Compensation Claims?
If you believe you are the victim of medical negligence, it is quite natural that you want to know what the costs will be of making a claim for compensation.
What Are The Legal Costs?
With a claim for compensation for medical negligence, the costs are often relatively high compared to other legal claims. The reason for this relates to not only the solicitor's time involved in looking into the case, but also the fact that other medical experts will need to become involved in the case to assess whether you have a good claim for compensation.
Usually, a solicitor's costs only relate to their time. It is the additional expert's costs, along with the costs of obtaining copies of medical records that can make claims for medical negligence more costly.
In addition, the evidence required to prove that a Doctor or Consultant has been negligent is substantial. It is much harder to prove a medical negligence claim that it is to successfully prove a claim for compensation for example, for a road traffic accident or an accident at work.
Why Is It More Difficult To Make A Successful Medical Negligence Claim?
The test for most compensation claims is that someone owes you a duty of care (for example, another car driver) and that they breach this duty of care (for example, driving into the rear of your car) and that as a result of this negligence you suffered injury. It is quite easy to assess in a car accident claim whether another party has been negligent and therefore a lot of costly supportive evidence is usually not required.
However, with a medical negligence claim, you must prove not only that this duty existed but also you must prove that the Doctor or Consultant acted so badly that no other group of medical professionals would have done the same. This means that there is a substantial burden on a medical negligence solicitor to prove that the medical professional in question has been negligent.
Medical Evidence
Initially your solicitor will need to obtain a medical report with an initial opinion on the likelihood of negligence. This report alone can cost upwards of £1,000. After this report, if the expert believes there is a claim, further evidence will have to be obtained by the solicitor. It is not uncommon for the costs in medical negligence claims to run into tens of thousands of pounds, so it is important to consider what your options are for funding a case.
Funding Options
1. Legal Aid
You can still obtain legal aid for medical negligence claims. It is not necessarily easy to achieve, but if you do obtain legal aid, the Legal Aid Board will fund your case although if you are successful, they will expect to recover any costs paid.
2. Conditional Fee Agreement
You may find a solicitor that will be prepared to take on your claim on a 'no win, no fee' basis. This will allow you to pursue your claim without paying your legal costs. Some solicitors will even cover the costs of medical evidence for you. It is a case of checking on each occasion how much your solicitor will pay for and what you will be expected to pay for.
3. Privately Pay
If you cannot find a solicitor who will act on a 'no win, no fee' agreement you may have to fund your case privately, but as stated the bill could run into tens of thousands of pounds.
Bookmark This Article?
Can We Help You With A Medical Negligence Claim?
We will be happy to help you and to explain your options and to assess whether you can make a claim. Please call us free of charge on 0800 234 3300 (or from a mobile 01275 334030) or complete our Online Enquiry Form.

---