Cosmetic Surgery Negligence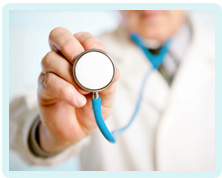 Breast Augmentation Cosmetic Surgery
Whether due to genetics, an extreme change in weight, pregnancy or breast-feeding, many women feel unhappy and self-conscious about the size of their breasts. With the increasing availability of cosmetic surgery, more and more women every year are turning to breast augmentation as a solution, and it is now the most popular cosmetic surgery procedure in the UK.
Breast Augmentation Surgery
If you take the decision to undergo breast augmentation surgery, it is essential you discuss with your surgeon what you hope to achieve. This will determine what size and shape of implant will be used (either round or a more natural 'tear drop' shape). The implants – made of silicone gel or salt water (saline) – are inserted either via incisions made underneath the breast, the areola, or in the armpit, and are placed under the breast tissue or behind the muscle on which the breast lies.
After the operation scarring, soreness, and tender breasts can be expected. Your healthcare professional should advise you on post-operative care, which will commonly include wearing a sports bra 24 hours a day for up to three months after the operation.
Breast implants are usually expected to last for up to 10 years or more, and do not normally interfere with breast-feeding or mammograms.
Breast augmentation surgery can have a number of negative side-effects and consequences, many of which are unpredictable. For example, 5-6% of women will experience a thickening and contracting of the membrane around the implant, leading to pain and abnormally hard breasts. Additionally, the implant may shift or adjust with time, or scars may stretch and fail to heal properly.
Breast Augmentation and Medical Negligence
However, if you have experienced any complications as a result of breast augmentation surgery, it may be that is was due to the negligence of your healthcare professional. This may include:-
Lopsided breasts;
Infection;
Bleeding (haematoma);
Implant rupture;
Loss of sensation;
Damage to the nipples;
Hardening of the breasts;
Excessive scarring.
If this has happened to you, you will probably be feeling very disappointed with the outcome of the elective surgery, and will most likely be left in a significant amount of physical and emotional pain. What's more, you may have to undergo further surgery to correct the mistakes which have been made. Understandably, this can cause a great deal of concern, as not only is it a strain in terms of time and finance, but many will not want to receive surgery from the same consultant who undertook the first operation.
If you have opted to undergo cosmetic breast augmentation surgery and something has gone wrong, it may be that these mistakes were entirely preventable and occurred as a result of medical negligence. If this is so, you may be entitled to compensation for your pain and suffering, as well as privately funded corrective surgery. If you believe you have been the victim of medical negligence, you should contact a medical negligence lawyer to discuss your options.
Can We Help You With A Cosmetic Surgery Negligence Enquiry?
We understand that you may have unanswered questions. We are happy to help you. Please call us free on 0800 234 3300 (or from a mobile 01275 334030) or complete our Online Enquiry Form.
Bookmark This Article?
Can We Help You With A Cosmetic Surgery Negligence Enquiry?
Early legal assistance can be vital so please contact us if you would like to discuss your situation. Please call us free on 0800 234 3300 (or from a mobile 01275 334030) or complete our Online Enquiry Form.

---