Cosmetic Surgery Negligence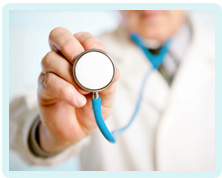 Cosmetic Eyelid Surgery
If you have made the difficult decision to undergo cosmetic eyelid surgery, the last thing you expect is for that surgery to go wrong and cause you pain, suffering and even disfigurement. If this has happened to you, you need professional legal and medical advice so that you can decide what action, if any, you can take. We can provide you with this advice, and all initial enquiries are completely free of charge. Please read on to see how we can help you, or for immediate advice please call us free on 0800 234 3300 or complete our Online Enquiry Form.
The Procedure
Cosmetic eyelid surgery, known medically as blepharoplasty, is an elective procedure often taken by those seeking a more youthful appearance. By removing excess fat and skin from around the eyes – a natural occurrence of the ageing process – eyes are left looking younger, fresher, and more alert.
Surgery can be performed on either the upper eyelids, lower eyelids, or both. Surgery on the upper eyelids usually involves incisions being made to the natural lines and creases in the eyelids and along to the 'crow's feet' or 'laughter lines' at the corner of the eye. Surgery on the lower eyelids conventionally sees incisions being made below the eyelashes, which once again run down to the corner of the eye. Excess fat, muscle and loose skin then is removed and tightened, and the cut is sutured.
After the operation bruising and swelling is to be expected for around four to five days, and scarring will be present for a few months. However, the surgeon will purposefully make the cuts in the natural folds of your eye to try to help hide the scars.
Side-Effects
The side-effects of cosmetic eyelid surgery can be uncomfortable and painful, but are mostly are common and relatively short-term, lasting from a few days to a few months. Such temporary side-effects may include:-
Pain, swelling and bruising around the eyes;
Dry or itchy eyes;
Watery eyes;
Sensitivity to light and wind;
Double or blurred vision;
Discolouration of the skin on your eyelid;
Scarring;
Whiteheads where the stitches were, which a surgeon will remove with a needle.
Cosmetic Eyelid Surgery and Medical Negligence
While short-term side effects are a routine part of cosmetic eyelid surgery, there is always the risk of a patient suffering from long-term complications. These can develop as a direct result of medical negligence, and may include the following:-
Bleeding (haematoma);
Swelling that pulls the lower lid away from your eyes;
Damage to the surface of the eyeball;
Damage to the surrounding muscles;
Tightness of the eyelids, which can result in an inability to shut your eyelids;
Bleeding behind the eye which can press on the optic nerve, potentially leading to partial or complete blindness;
Uneven appearance.
Can We Help You With A Cosmetic Surgery Negligence Enquiry?
We understand that you may have unanswered questions. We are happy to help you. Please call us free on 0800 234 3300 (or from a mobile 01275 334030) or complete our Online Enquiry Form.
Bookmark This Article?
Can We Help You With A Cosmetic Surgery Negligence Enquiry?
Early legal assistance can be vital so please contact us if you would like to discuss your situation. Please call us free on 0800 234 3300 (or from a mobile 01275 334030) or complete our Online Enquiry Form.

---