Medical Negligence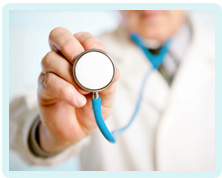 Consequences of Unrepaired Third Degree Tears
If a third degree tear is not diagnosed after the delivery of a baby, a patient will soon develop a variety of problems.
Missed third degree tears
When a woman leaves hospital with an unrepaired third degree tear, she will soon begin to experience symptoms such as:
Pain in her perineum;
Pain around the anus after a bowel action;
Shooting pains from the perineum into the vagina;
Vaginal ache;
Flatus incontinence (meaning the inability to control wind);
Often these problems will subsequently be accompanied by:
1. Poor bowel function
Third degree tears extend to the anal sphincter. If this injury is not repaired, the sphincter muscles will not work properly and a woman will not be able to control the passing of a stool. This will lead to the need to rush to the toilet or, if the stool is loose, faecal incontinence. There may also be flatus incontinence, whereby a woman cannot prevent the passing of wind.
2. Bladder problems
Due to faecal leakage, it is not uncommon for those with unrepaired third degree tears to suffer recurrent urinary tract infections. Because of the trauma sustained to the area, there may also be some urinary incontinence. It may therefore be necessary to wear pads.
3. Sexual dysfunction
Many women suffering the effects of an unrepaired third degree tear will not want to resume sexual relations with her partner. This is often because they do not want to cause further damage and because they are worried about faecal urgency.
4. Disruption to everyday life
Having a degree of pain, faecal incontinence and urinary incontinence will of course cause significant disruption to someone's everyday life. A woman may not be able to resume her social activities, her employment or be very far from a toilet. This can lead to devastating emotional injuries such as anxiety and depression.
Have you been affected by a missed third degree tear?
If you have been affected by any of the problems described above because medical professionals failed to diagnose and repair your third degree tear, get in touch with a solicitor today. This is because the medical practitioners responsible for your care will be to blame for the harm you have come to. This means that you are the innocent victim of medical negligence, for which you deserve to be compensated.
To find out more about claiming compensation for a missed third degree tear, speak to a specialist solicitor today.
Bookmark This Article?
Can We Help You With A Medical Negligence Enquiry?
Early legal assistance can be vital so please contact us if you would like to discuss your situation. Please call us free on 0800 234 3300 (or from a mobile 01275 334030) or complete our Online Enquiry Form.

---