Medical Negligence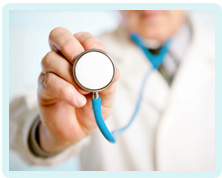 Laparoscopic Cholecystectomy Complications
Laparoscopic cholecystectomy is when the gallbladder is surgically removed. This is a common procedure usually performed to treat painful gallstones.
Complications of a laparoscopic cholecystectomy
Human beings can live without a gallbladder, so having it removed will not cause any long-term problems. However, like any surgical procedure, the operation itself does carry the risk of complications. A patient should be informed of these risks before he or she signs the consent form. They include:-
General anaesthetic – there are always risks associated with general anaesthetics although in reality complications are rare. This can occur due to allergic reaction or anaesthetist negligence.
Infection – post-operative infection can happen after any surgical procedure, but is more common with abdominal surgery. Post-operative infections should be quickly diagnosed and treated. Medical professionals should administer preventative antibiotics to those at risk of developing an infection (such as patients who are obese or diabetic.)
Excessive bleeding – excessive bleeding is also known as a haemorrhage. This must be identified and treated immediately. Sometimes another emergency operation will be required.
Bile leakage – because the gallbladder is connected to the main bile duct, clips must be attached to the connecting tube or bile will leak out into the abdominal cavity. Sometimes a little bit of bile will leak out accidentally, and this can be drained off. Other times the clips will not be attached properly and another operation is needed to wash inside of the abdomen.
Bile duct injury – the main bile duct lies very close to the gallbladder, making it particularly vulnerable during gallbladder surgery. In about one in 500 cases the surgeon will nick the bile duct. This is a very serious injury that must be repaired immediately.
Intestine/blood vessel injury – the gallbladder is usually removed via keyhole (laparoscopic) surgery. Laparoscopes (tubes with cameras on the end) are inserted into the side of the abdomen, and this can damage the intestine or blood vessels.
Deep vein thrombosis – some people will develop a blood clot after surgery. This is more common in people that have had abdominal surgery. Medical practitioners should take steps to prevent DVT, and should quickly identify a post-operative clot.
Post-cholecystectomy syndrome (PCS) – PCS is when the symptoms associated with gallstones continue, even though the gallbladder has been removed.
Laparoscopic cholecystectomy complications and medical negligence
Surgical complications do not always amount to medical negligence as a problem can arise, even with the utmost surgical skill and expertise. However, there are times when laparoscopic cholecystectomy complications occur due to medical error. These commonly include:-
Unrecognised bile duct injuries or bile leakage;
Bile duct leakage due to poorly fitted clips;
Unrecognised post-operative haemorrhage;
Failure to diagnose and treat post-operative infection;
Failure to administer preventative antibiotics to at-risk patient;
Failure to prevent/diagnose deep vein thrombosis;
Anaesthetic negligence.
If you or your loved one has suffered laparoscopic cholecystectomy complications and you believe medical error is to blame, contact a solicitor about claiming compensation.
Bookmark This Article?
Can We Help You With A Medical Negligence Enquiry?
Early legal assistance can be vital so please contact us if you would like to discuss your situation. Please call us free on 0800 234 3300 (or from a mobile 01275 334030) or complete our Online Enquiry Form.

---