Medical Negligence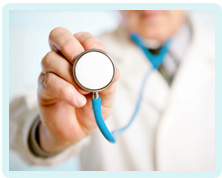 Complications From Negligent Bunion Surgery
If your bunion surgery was negligently performed, you could be entitled to claim compensation. This would recompense for the pain and suffering you have been caused, and the inconvenience of having to undergo a second, corrective procedure.
Bunion surgery
A bunion is a bony prominence at the side of the foot. It happens when the big toe angles inwards, forcing the joint at the base of the big toe outwards. This bulge is called a bunion and it can only be corrected with surgery.
Bunion surgery will only be recommended if the deformity causes pain and discomfort. There are many different types of bunion surgery and the treating surgeon will decide upon the best procedure. This will depend upon the surgeon's expertise and the nature of the deformity.
After bunion surgery a patient will need to rest, taking care not to put too much pressure upon their foot. Within a short space of time, a full recovery will be made and a patient's bunion cured.
Can bunions come back after surgery?
Nevertheless, it is possible for a bunion to return after surgery. This is a known risk of bunion surgery and a patient should be informed of this before signing the consent form. If a bunion does return after surgery, it will not necessarily be considered negligent as recurrent bunions do happen.
However, it will take some time for a bunion to come back after surgery – usually at least a year. If a bunion returns very soon after the operation, it is possible that surgical error is to blame, as it may be that the bunion was not properly corrected.
If this has happened to you, it will of course be very upsetting. You will have undergone the stress and inconvenience of having an operation, but still you will be suffering from the same problem. You will continue to be in pain and discomfort and you face having to have another procedure to correct the deformity.
Negligent bunion surgery claims
If your bunion surgery has gone wrong, you could be entitled to pursue a claim for compensation. This will allow you to obtain financial redress for the physical, emotional and financial damage that has been caused. This will be extremely helpful during the course of your recovery, especially if you have had to take time off work.
To find out if you can claim for poorly performed bunion surgery, get in touch with us today and speak to a solicitor about your options.
Bookmark This Article?
Can We Help You With A Medical Negligence Enquiry?
Early legal assistance can be vital so please contact us if you would like to discuss your situation. Please call us free on 0800 234 3300 (or from a mobile 01275 334030) or complete our Online Enquiry Form.

---