Medical Negligence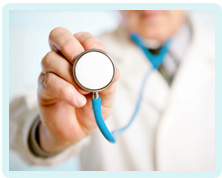 Compensation for Intra-Operative Bleeding
If you or your loved one has suffered significant blood loss during an operation but medical professionals did not do enough to manage the problem, there could be grounds for a medical negligence claim.
How to manage intra-operative bleeding
Many surgical procedures carry the risk of excessive blood loss during the operation – known medically as intra-operative bleeding. When this happens, the surgeon and his team should quickly identify the problem and consider the most suitable course of action.
If a laparoscopic (keyhole) procedure is being performed, the operation should be converted to an open procedure in order to achieve haemostasis. Haemostasis is when medical techniques are employed to prevent excessive blood loss – for example, packing the wound with large swabs or using a diathermy to seal the laceration.
After the operation, a patient should be closely monitored for signs of blood loss. Blood pressure readings should be taken on a regular basis to check a patient's circulating blood volume. If there are signs of instability, medical professionals must again assess the situation and decide upon the best way forward.
If a patient is not critical, it would be reasonable for the blood loss to be treated conservatively. A blood transfusion should be given to replace the lost fluid, while clotting factors must also be provided to enable coagulation. The patient should continue to be closely observed and the effects of this treatment monitored.
If conservative treatment does not work after a few hours and a patient is still suffering from surgical bleeding, no time should be wasted in taking him/her back to theatre. The bleeding can then be surgically controlled, before serious complications ensue.
Claiming for intra-operative bleeding
However, medical professionals do not always manage intra-operative bleeding in an appropriate fashion, causing a patient to become seriously unwell. In some cases this failure will lead to a patient's death. If this sub-standard level of medical care does cause unnecessary injury or death, there will be grounds for a medical negligence claim.
The care for intra-operative bleeding may be considered sub-standard if medical professionals:-
Do not identify and treat intra-operative bleeding during the operation;
Do not revert to an open procedure to enable treatment;
Do not provide a post-operative blood transfusion with clotting agents;
Do not recognise the severity of the situation and take a patient back to theatre.
Talk to a solicitor
To talk to a solicitor about claiming compensation for poorly managed intra-operative bleeding, get in touch with us today.
Bookmark This Article?
Can We Help You With A Medical Negligence Enquiry?
Early legal assistance can be vital so please contact us if you would like to discuss your situation. Please call us free on 0800 234 3300 (or from a mobile 01275 334030) or complete our Online Enquiry Form.

---