Medical Negligence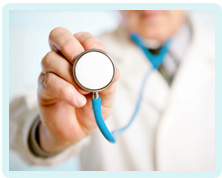 Compensation For A Ruptured Bowel
If you have suffered complications because of a ruptured bowel and you think medical negligence is to blame, you could be entitled to compensation for the damage you have been caused.
Causes of a ruptured bowel
A ruptured bowel is when there is a hole in the wall of the intestine. This will usually happen for one of three reasons:
1. Bowel conditions: medical conditions such as ulcerative colitis will put the bowel under strain, gradually causing it to become damaged. It is possible that this 'wear and tear' will be so severe that a hole develops.
2. Surgery: abdominal surgery carries a number of risks, one of which is injury to the internal organs such as the bowel. If the bowel is nicked with a surgical instrument, the injury must be detected and repaired there and then.
3. Traumatic injury: traumatic incidents such as a car accident can cause internal damage such as a ruptured bowel.
Diagnosing a ruptured bowel
It is important that a ruptured bowel is diagnosed without much of a delay, as having a hole in your intestine will allow faeces to pass into your abdominal cavity, something which will lead to a severe infection called peritonitis.
Therefore if a ruptured bowel occurs during surgery, the injury should be diagnosed immediately. If a ruptured bowel occurs outside of a medical environment (because of a traumatic incident or a medical condition) doctors should be quick to recognise the symptoms before serious complications ensue.
The symptoms of a ruptured bowel will include:-
Severe abdominal pain;
Swelling and tenderness in the abdominal area;
Fever;
Vomiting and nausea;
Dizziness and fainting;
Difficulty breathing.
A patient displaying these symptoms should prompt medical professionals to carry out further investigations. An x-ray or a CT scan should be carried out, and this will show that air has escaped into the abdominal cavity, indicated a ruptured bowel. A surgical repair should then be arranged without delay.
Claiming for a delayed diagnosis of a ruptured bowel
However, there are unfortunately occasions when a patient is displaying the symptoms of a ruptured bowel, but doctors misdiagnose the problem. This will be very dangerous, as a patient will quickly become very unwell and may suffer serious complications.
If you have experienced a delay in the diagnosis of your ruptured bowel and this has caused you further pain and suffering, you will be the innocent victim of medical negligence. You will therefore be able to pursue a medical negligence claim for compensation.
Bookmark This Article?
Can We Help You With A Medical Negligence Enquiry?
Early legal assistance can be vital so please contact us if you would like to discuss your situation. Please call us free on 0800 234 3300 (or from a mobile 01275 334030) or complete our Online Enquiry Form.

---